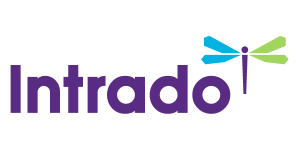 CORRECTION: Premier Exhibitions Inc. Announces Corporate Update
/EIN News/ -- ATLANTA, July 28, 2016 (GLOBE NEWSWIRE) -- In a release issued under the same headline on July 27, 2016 by Premier Exhibitions, Inc. (OTCQB:PRXI), please note that in the second paragraph of the release, the termination date should be July 21, 2016, not July 21, 2015 as previously stated. The corrected release follows:
Premier Exhibitions, Inc. (the "Company" or "Premier") (OTCQB:PRXI), a leading presenter of quality touring exhibitions around the world, today announced a corporate update regarding board and management changes and an update from the Company's Chapter 11 proceedings.

Management and Board Changes
Jerome Henshall, the Company's Audit Committee Chair, has been appointed Chief Financial Officer of the Company, to replace Mr. Michael Little who was terminated by the Company effective July 21, 2016.
Mr. Henshall brings over 40 years of financial expertise and public accounting experience.  As a former partner of a global accounting firm, he has advised entrepreneurial businesses on audit processes and tax structures.  He holds a Bachelor of Science degree from the University of Western Ontario and is a Chartered Professional Accountant and Certified Financial Planner in Canada.
The Board of Directors of the Company is pleased to announce the appointment of two independent directors: Mr. Mark Bains and Mr. Guo Ding.
Mark Bains has been Chief Executive Officer of privately-owned MJB Technology Solutions Ltd. since 2007.  He has extensive financial and operational experience and has served on various private and public sector boards. Mr. Bains is Chartered Professional Accountant and has a Bachelor of Arts from Simon Fraser University.  Mr. Bains will take Mr. Henshall's place as Audit Committee Chair. 
Guo Ding has extensive experience as a political, cultural, and media correspondent for various national and international news agencies. He has appeared on television, print, and radio in Canada, China, US, and Hong Kong among many other countries. He has also authored several books published in both Chinese and English. Mr. Ding holds a Master of Arts from Rikyo University (Tokyo, Japan) and a Bachelor of Arts degree from Shanghai Normal University.
Finally, the Board has accepted Mingcheng Tao's resignation from our Board in order for him to focus on his business activities.
One of the Board appointments fills a pre-existing vacancy while the second appointment replaces Mingcheng Tao's position.
"Jerome is a welcome addition to the management team in his role as CFO.  We will be working together closely throughout the Chapter 11 process where our goal is to emerge as a financially stable and sound company.  His other immediate priority will be to ensure the Company achieves current status with our annual and quarterly filings," commented Daoping Bao, Executive Chairman, CEO and President.  "As Chair and on behalf of the Board, we welcome the addition of Mark and Guo as they both contribute extensive and broad international experience which complements very well with our current Board.  We also would like to thank Mingcheng for his time and wish him well on his future endeavors."
Chapter 11 Proceedings
On June 14, 2016, the Company and each of its wholly-owned United States subsidiaries filed voluntary petitions for reorganization relief under Chapter 11 of the United States Bankruptcy Code in the United States Bankruptcy Court for the Middle District of Florida (the "Bankruptcy Court"). On June 20, 2016, the Company filed a motion seeking permission to market and sell a portion of the Titanic artifacts awarded to the Company pursuant to a 1993 French administrative decree, which are from time to time referred to as the 1987 Artifacts in Company filings (the "Motion to Sell Artifacts"). On July 22, the Bankruptcy Court issued an order denying the Motion to Sell Artifacts without prejudice. In the Order, the Bankruptcy Court ruled that the Company must pursue its request to sell the 1987 Artifacts through an adversarial proceeding in the Bankruptcy Court, not as a contested matter in the Bankruptcy Court. The Order did not address the merits of the Company's request to sell artifacts. The Company plans to immediately pursue a sale of the 1987 Artifacts through an adversarial proceeding.
About Premier Exhibitions, Inc.:
Premier Exhibitions, Inc. (OTCQB:PRXI), located in Atlanta, GA, is a major provider of museum quality exhibitions throughout the world and a recognized leader in developing and displaying unique exhibitions for education and entertainment. The Company's exhibitions present unique opportunities to experience compelling stories using authentic objects and artifacts in diverse environments. Exhibitions are presented in museums, exhibition centers and other entertainment venues. Additional information about Premier Exhibitions, Inc. is available at www.prxi.com.
About Dinoking Tech Inc.:
Dinoking Tech Inc. is a holding company operating under the name Dinosaurs Unearthed. Dinosaurs Unearthed, located in Richmond, British Columbia, Canada, is an industry-leading traveling exhibition company with a range of exhibition products designed and developed by its creative and innovative team of experts and scientific advisors. Exhibition products include Dinosaurs Unearthed, Dinosaurs Alive!, Extreme Dinosaurs, Xtreme BUGS!, and Creatures of the Deep. The company creates outstanding immersive guest experiences that are engaging, entertaining and grounded in current science. Since the company's launch in 2007, exhibitions have opened throughout North America, Australia, Asia, Europe and the Middle East, inspiring millions of guests in museums, science centers, zoos, amusement parks and other unique venues. Additional information about Dinosaurs Unearthed is available at www.dinosaursunearthed.com.
Forward Looking Statements
This press release may contain forward-looking statements within the meaning of the Private Securities Litigation Reform Act of 1995 that involve certain risks and uncertainties. The actual results or outcomes of Premier Exhibitions, Inc. may differ materially from those anticipated. Although Premier Exhibitions, Inc. believes that the assumptions underlying the forward-looking statements contained herein are reasonable, any such assumptions could prove to be inaccurate. Therefore, Premier Exhibitions, Inc. can provide no assurance that any of the forward-looking statements contained in this press release will prove to be accurate.
In light of the significant uncertainties and risks inherent in the forward-looking statements included in this press release, such information should not be regarded as a representation by Premier Exhibitions, Inc. that its objectives or plans will be achieved. Included in these uncertainties and risks are, among other things, fluctuations in operating results, general economic conditions, uncertainty regarding the results of certain legal proceedings and competition. Forward-looking statements consist of statements other than a recitation of historical fact and can be identified by the use of forward-looking terminology such as "may," "intend," "expect," "will," "anticipate," "estimate" or "continue" or the negatives thereof or other variations thereon or comparable terminology. Because they are forward-looking, such statements should be evaluated in light of important risk factors and uncertainties. These risk factors and uncertainties are more fully described in Premier Exhibitions, Inc. most recent Annual and Quarterly Reports filed with the Securities and Exchange Commission, including under the heading entitled "Risk Factors." Premier Exhibitions, Inc. does not undertake an obligation to update publicly any of its forward-looking statements, whether as a result of new information, future events or otherwise, except as required by law.
CONTACT:

Jerome Henshall
jerome.henshall@prxi.com 
(404) 842-2600