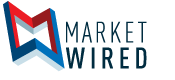 Harrington Global Disposes of Common Shares of Cub Energy Inc.
/EINPresswire.com/ -- TORONTO, ONTARIO -- (Marketwired) -- 07/28/16 -- Harrington Global Limited ("Harrington") announced that it, on behalf of Harrington Global Opportunities Fund S.a.r.l., which it manages and advises (the "Fund"), has disposed of an aggregate of 17,108,810 common shares ("Common Shares") of Cub Energy Inc. ("Cub"), representing approximately 5.49% of Cub's outstanding shares, at an average price of $0.025 per share (or an aggregate amount of $427,720.25) in the open market.
As a result of the transaction noted above, the Fund beneficially owns, and Harrington exercises control and direction over, less than 10% of Cub's issued and outstanding Common Shares.
The Common Shares were disposed of in the ordinary course of business, for investment purposes only. Depending on market conditions and other factors, Harrington, on behalf of the Fund, may from time to time acquire additional securities of Cub, or continue to hold or dispose of some or all of the securities of Cub in the open market, by private agreement or otherwise.
This press release is issued pursuant to National Instrument 62-103 - The Early Warning System and Related Take-Over Bid and Insider Reporting Issues, which requires a report to be filed on SEDAR (www.sedar.com) containing additional information with respect to the foregoing matters.
Contacts:
For additional information, or for a copy of the early
warning report filed in respect of the above transactions,
please contact
Daniel Guy
441-293-0960