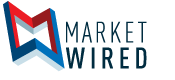 National Poll Votes Philadelphia Museum Most Popular Automobile Museum in America
/EINPresswire.com/ -- PHILADELPHIA, PA--(Marketwired - July 28, 2016) - The Simeone Foundation Automotive Museum, a collection of more than 60 rare and historically significant sports racing cars, was recently selected as the most popular automotive museum in the country in a poll conducted by USA Today. The Simeone Museum ranked second among all types of transportation museums, including train, aviation and automotive.
USA Today conducts popularity campaigns among best places to see and things to do throughout the country in their national 10Best series. After a month of online voting under the category of Best Transportation Museums, the Simeone Foundation Automotive Museum was second, leading all other automotive museums in the U.S.
Recently honored three times by the International Historic Motoring Awards in London -- the Academy Awards of the automobile history community -- the Simeone Foundation Automotive Museum enjoys recognition because the special sports racing automobiles are displayed in dioramas that relive the race tracks where the cars achieved the results that made them famous. For example, the Shelby Cobra Daytona Coupe, one of six ever built, is set in a display at the Bonneville Salt Flats where the car, serial no. CSX2287, set 23 international records in 1965. This car was the first to achieve U.S. Heritage Documentation by the Department of the Interior and the Historic Vehicle Association.
Adding to the museum's distinction, the extremely rare and valuable cars in the collection are taken out regularly on a small track in back of the museum and demonstrated for the public in a historical context. Regular educational lectures and young driver safety programs are also part of the mission of the charitable foundation.
The museum's underlying inspirational theme, the spirit of competition, is demonstrated by the serial, chronological display of the world's most important race cars and how they evolved stimulated by the desire to win.
Once described as "having more Mona Lisa-type cars than any other automobile museum," more information about the five-acre museum facility located near the Philadelphia International Airport can be found at www.simeonemuseum.org.
Harry Hurst
Phone: 610-725-9600
Email: harry[at]hbmadv.com