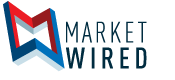 Lithia Reports Record Second Quarter Results and Increases 2016 Guidance
Declares Dividend of $0.25 per Share for Second Quarter
/EINPresswire.com/ -- MEDFORD, OR -- (Marketwired) -- 07/28/16 -- Lithia Motors, Inc. (NYSE: LAD) reported the highest second quarter adjusted net income in company history, an increase of 2% over the prior year period.
2016 second quarter unadjusted net income was $51.4 million, or $2.01 per diluted share, compared to $51.2 million, or $1.93 per diluted share, for the second quarter of 2015. Adjusted net income for the second quarter of 2016 was $50.2 million, or $1.96 per diluted share, compared to 2015 second quarter adjusted net income of $49.4 million, or $1.86 per diluted share.
As shown in the attached non-GAAP reconciliation tables, the 2016 second quarter adjusted results exclude a non-core benefit of $0.05 related to an equity investment. The 2015 second quarter adjusted results exclude a $0.07 non-core net benefit from an equity investment and a gain on the sale of a store partially offset by an asset impairment.
Second quarter 2016 revenue increased $136.4 million, or 7%, to $2.1 billion from $2.0 billion for the second quarter 2015.
Second Quarter-over-Quarter Operating Highlights:
Total same store sales increased 3.8%
New vehicle same store sales increased 2.3%
Used vehicle retail same store sales increased 10.2%
Service, body and parts same store sales increased 7.4%
Same store F&I per unit increased $60 to $1,273
SG&A expense as a percentage of gross profit was 66.9%


For the first six months of 2016, revenues increased 8.7% to $4.1 billion from $3.8 billion in the first six months of 2015 and unadjusted net income was $3.56 per diluted share, compared to $3.47 per diluted share. Adjusted net income per diluted share for the first six months of 2016 increased 8.0% to $3.52 from $3.26 for the first six months of 2015.
"Our stores delivered strong results in the quarter, growing all business lines," said Bryan DeBoer, President and CEO. "Led by a 10.2% increase in used vehicle sales and a 7.4% increase in service, body and parts sales, our team is capitalizing on both a growing supply of used vehicles and units in operation sold over the past seven years that are now returning for service. We are capturing new vehicle market share and increasing F&I per unit, which we believe are the key drivers to future organic growth, while maintaining adjusted SG&A as a percentage of gross profit below 67%."
Corporate Development
With the addition of a GMC Buick franchise in Helena, Montana during the quarter, we have completed three acquisitions in 2016.
Mr. DeBoer added, "We anticipate a sustained new vehicle sales environment of 17 million units in the coming years. This provides Lithia several benefits including a predictable and profitable cadence of new car sales and incrementally higher service revenues as the vehicles sold over the past six years age and require maintenance. Additionally, the increasing supply of used vehicles will drive incremental revenue opportunities. Most importantly, a static SAAR level will spur further acquisitions as the aging dealer body seeks the optimal time to retire. These factors increase our confidence in establishing a new milestone of $9.00 in earnings per share, which we will strive to achieve through improvement in our existing locations and acquisition activity in both the Lithia and DCH platforms. We will continue our growth and believe the best use of capital is expanding our store base."
Balance Sheet Update
We ended the second quarter with $15 million in cash and $135 million in availability under our credit facilities. Additionally, approximately $218 million of our operating real estate is currently unfinanced, which we estimate could provide $164 million in capital, for total potential liquidity of $314 million.
On July 27, 2016, we amended our credit agreement to increase the facility by $300 million to $2.05 billion and extended the maturity to July 2021. The amended agreement provides for up to $1.3 billion in new vehicle inventory floor plan financing, $350 million in used vehicle inventory floor plan financing and $400 million in revolving loan financing.
Chris Holzshu, SVP and CFO, said, "We appreciate the support of our 18 commercial lender partners to increase the capacity and extend the duration of our credit facility. The primary reason for the amendment is to provide new vehicle floor plan financing for future acquisitions. We believe it is an opportune time to secure incremental capacity to meet our robust growth objectives and our $9.00 earnings milestone."
Dividend Payment and Share Repurchase
Our Board of Directors has approved a dividend of $0.25 per share related to second quarter 2016 financial results. We expect to pay the dividend on August 26, 2016 to shareholders of record on August 12, 2016.
In the second quarter 2016, we repurchased 603,225 shares at a weighted average price of $78.09 per share. In the first six months of 2016, we have repurchased approximately 5% of our outstanding float or 1.2 million shares at a weighted average price of $78.86. Approximately $201 million remains available under our existing repurchase authorization.
2016 Outlook
We project 2016 third quarter earnings of $2.11 to $2.15 per diluted share and 2016 full year earnings of $7.50 to $7.65 per diluted share. Both projections are based on the following annual assumptions:
Total revenues of $8.5 to $8.6 billion
New vehicle sales increasing 3.5%
New vehicle gross margin of 5.9% to 6.1%
Used vehicle sales increasing 9.5%
Used vehicle gross margin of 11.9% to 12.1%
Service body and parts sales increasing 7.5%
Service body and parts gross margin of 48.8% to 49.0%
Finance and insurance gross profit of $1,270 to $1,290 per unit
Tax rate of 39.5%
Average diluted shares outstanding of 25.6 million


These projections exclude the impact of future acquisitions, dispositions and non-core items. Actual results may be affected by items described under Forward-Looking Statements below.
In October 2016, we expect to provide only annual earnings guidance with our regular quarterly and annual earnings announcements.
Second Quarter Earnings Conference Call and Updated Presentation
The second quarter conference call may be accessed at 11:00 a.m. ET today by telephone at 877-407-8029. An updated presentation highlighting the second quarter results has been added to www.lithiainvestorrelations.com.
To listen live on our website or for replay, visit www.lithiainvestorrelations.com and click on webcasts.
About Lithia
Lithia Motors, Inc. is one of the largest automotive retailers in the United States and is among the fastest growing companies in the Fortune 500. Lithia sells 31 brands of new vehicles and all brands of used vehicles at 139 stores in 15 states. Lithia also arranges finance, warranty, and credit insurance contracts. In addition, Lithia provides vehicle parts, maintenance and repair services at all of its locations.
Sites
www.lithia.com
www.lithiainvestorrelations.com
www.lithiacareers.com
Lithia Motors on Facebook
www.facebook.com/LithiaMotors
Lithia Motors on Twitter
http://twitter.com/lithiamotors
Forward-Looking Statements
This press release includes "forward-looking statements" within the meaning of the "Safe-Harbor" provisions of the Private Securities Litigation Reform Act of 1995. Forward looking statements include statements regarding our goals, plans, projections and guidance regarding our financial position, results of operations, market position, pending and potential future acquisitions and business strategy, and often contain words such as "project," "outlook," "expect," "anticipate," "intend," "plan," "believe," "estimate," "may," "seek," "would," "should," "likely," "goal," "strategy," "future," "maintain," "continue," "remain," "target" or "will" and similar references to future periods. Examples of forward-looking statements in this press release include, among others, statements regarding:
Expected operating results, such as improved store efficiency and performance; generating 2016 third quarter earnings per share of $2.11 to $2.15 per diluted share and 2016 full year earnings of $7.50 to $7.65 per diluted share and all projections set forth under the headings "2016 Outlook";
Anticipated national new car sales levels
Anticipated ability to improve store performance;
Anticipated acquisition opportunities and additions of dealership locations to our portfolio in the future; and
Anticipated availability of liquidity from our credit facility and unfinanced operating real estate.


By their nature, forward-looking statements involve risks and uncertainties because they relate to events that depend on circumstances that may or may not occur in the future. Forward-looking statements are not guarantees of future performance, and our actual results of operations, financial condition and liquidity and development of the industry in which we operate may differ materially from those made in or suggested by the forward-looking statements in this press release. The risks and uncertainties that could cause actual results to differ materially from estimated or projected results include, without limitation, future economic and financial conditions (both nationally and locally), changes in customer demand, our relationship with, and the financial and operational stability of, vehicle manufacturers and other suppliers, risks associated with our indebtedness (including available borrowing capacity, compliance with financial covenants and ability to refinance or repay indebtedness on favorable terms), government regulations, legislation and others set forth throughout Part II, Item 7. Management's Discussion and Analysis of Financial Condition and Results of Operations and in Part I, Item 1A. Risk Factors of our most recent Annual Report on Form 10-K, and from time to time in our other filings with the SEC. We urge you to carefully consider this information and not place undue reliance on forward-looking statements. We undertake no duty to update our forward-looking statements, including our earnings outlook, which are made as of the date of this release.
Non-GAAP Financial Measures
This press release and the attached financial tables contain non-GAAP financial measures such as adjusted net income and diluted earnings per share, adjusted SG&A as a percentage of revenues and gross profit, adjusted operating margin, adjusted operating profit as a percentage of gross profit, and adjusted pre-tax margin. Non-GAAP measures do not have definitions under GAAP and may be defined differently by and not comparable to similarly titled measures used by other companies. As a result, we review any non-GAAP financial measures in connection with a review of the most directly comparable measures calculated in accordance with GAAP. We caution you not to place undue reliance on such non-GAAP measures, but also to consider them with the most directly comparable GAAP measures. We present cash flows from operations in the attached tables, adjusted to include the change in non-trade floor plan debt to improve the visibility of cash flows related to vehicle financing. As required by SEC rules, we have reconciled these measures to the most directly comparable GAAP measures in the attachments to this release. We believe the non-GAAP financial measures we present improve the transparency of our disclosures; provide a meaningful presentation of our results from core business operations, because they exclude items not related to core business operations and other non-cash items; and improve the period-to-period comparability of our results from core business operations. These presentations should not be considered an alternative to GAAP measures.
Lithia Motors, Inc.
Consolidated Statements of Operations (Unaudited)
(In thousands except per share data)

                            Three months ended                       %
                                 June 30,            Increase    Increase
                         ------------------------
                             2016         2015      (Decrease)  (Decrease)
                         -----------  -----------  -----------  ----------
Revenues:
New vehicle retail       $ 1,209,037  $ 1,149,512  $    59,525         5.2%
Used vehicle retail          553,647      488,801       64,846        13.3
Used vehicle wholesale        66,714       66,796          (82)       (0.1)
Finance and insurance         81,043       72,463        8,580        11.8
Service, body and parts      202,265      182,695       19,570        10.7
Fleet and other               20,633       36,680      (16,047)      (43.7)
                         -----------  -----------  -----------  ----------
  Total revenues           2,133,339    1,996,947      136,392         6.8
Cost of sales:
New vehicle retail         1,136,175    1,080,170       56,005         5.2
Used vehicle retail          486,422      426,108       60,314        14.2
Used vehicle wholesale        65,228       65,390         (162)       (0.2)
Service, body and parts      103,666       91,946       11,720        12.7
Fleet and other               19,812       35,684      (15,872)      (44.5)
                         -----------  -----------  -----------  ----------
  Total cost of sales      1,811,303    1,699,298      112,005         6.6
                         -----------  -----------  -----------  ----------
Gross profit                 322,036      297,649       24,387         8.2
Asset impairments              3,498        6,130       (2,632)         NM
SG&A expense                 215,526      195,610       19,916        10.2
Depreciation and
 amortization                 12,503       10,287        2,216        21.5
                         -----------  -----------  -----------  ----------
Income from operations        90,509       85,622        4,887         5.7
Floor plan interest
 expense                      (6,209)      (4,655)       1,554        33.4
Other interest expense        (5,502)      (4,972)         530        10.7
Other expense, net            (1,495)        (356)       1,139          NM
                         -----------  -----------  -----------  ----------
Income before income
 taxes                        77,303       75,639        1,664         2.2
Income tax expense           (25,875)     (24,416)       1,459         6.0
Income tax rate                 33.5%        32.3%
                         -----------  -----------  -----------  ----------
Net income               $    51,428  $    51,223  $       205         0.4%
                         ===========  ===========  ===========  ==========

Diluted net income per
 share:
Net income per share     $      2.01  $      1.93  $      0.08         4.1%

Diluted shares
 outstanding                  25,534       26,496         (962)       (3.6)%
NM - not meaningful




Lithia Motors, Inc.
Key Performance Metrics (Unaudited)

                              Three months ended                       %
                                   June 30,          Increase      Increase
                            ----------------------
                               2016        2015     (Decrease)    (Decrease)
                            ----------  ----------  ----------    ----------
Gross margin
New vehicle retail                 6.0%        6.0%         --bps
Used vehicle retail               12.1        12.8         (70)
Used vehicle wholesale             2.2         2.1          10
Finance and insurance            100.0       100.0          --
Service, body and parts           48.7        49.7        (100)
Fleet and other                    4.0         2.7         130
Gross profit margin               15.1        14.9          20

Unit sales
New vehicle retail              36,059      35,112         947          2.7%
Used vehicle retail             27,716      24,689       3,027         12.3
Total retail units sold         63,775      59,801       3,974          6.6
Used vehicle wholesale           9,774       9,439         335          3.5

Average selling price
New vehicle retail          $   33,529  $   32,738  $      791          2.4%
Used vehicle retail             19,976      19,798         178          0.9
Used vehicle wholesale           6,826       7,077        (251)        (3.5)

Average gross profit per
 unit
New vehicle retail          $    2,021  $    1,975  $       46          2.3%
Used vehicle retail              2,425       2,539        (114)        (4.5)
Used vehicle wholesale             152         149           3          2.0
Finance and insurance            1,271       1,212          59          4.9
Total vehicle(1)                 3,491       3,443          48          1.4

Revenue mix
New vehicle retail                56.7%       57.6%
Used vehicle retail               26.0        24.5
Used vehicle wholesale             3.1         3.3
Finance and insurance, net         3.8         3.6
Service, body and parts            9.5         9.1
Fleet and other                    0.9         1.9


                                    Adjusted               As reported
                             ----------------------  ----------------------
                               Three months ended      Three months ended
                                    June 30,                June 30,
                             ----------------------  ----------------------
Other metrics                   2016        2015        2016        2015
                             ----------  ----------  ----------  ----------
SG&A as a % of revenue             10.1%        9.9%       10.1%        9.8%
SG&A as a % of gross profit        66.9        66.6        66.9        65.7
Operating profit as a % of
 revenue                            4.4         4.5         4.2         4.3
Operating profit as a % of
 gross profit                      29.2        30.0        28.1        28.8
Pretax margin                       3.9         4.1         3.6         3.8
Net profit margin                   2.4         2.5         2.4         2.6
(1) - includes the sales and gross profit related to new, used retail, used
 wholesale and finance and insurance and unit sales for new and used retail




Lithia Motors, Inc.
Same Store Operating Highlights (Unaudited)

                             Three Months Ended                       %
                                  June 30,          Increase       Increase
                           ----------------------
                              2016        2015     (Decrease)     (Decrease)
                           ----------  ----------  ----------    -----------
Revenues
New vehicle retail         $1,172,249  $1,145,910  $   26,339          2.3%
Used vehicle retail           536,454     486,600      49,854         10.2
Used vehicle wholesale         64,900      66,356      (1,456)        (2.2)
Finance and insurance          78,634      72,284       6,350          8.8
Service, body and parts       195,164     181,720      13,444          7.4
Fleet and other                18,358      36,678     (18,320)       (49.9)
                           ----------  ----------  ----------
Total revenues             $2,065,759  $1,989,548  $   76,211          3.8

Gross profit
New vehicle retail         $   70,532  $   69,178  $    1,354          2.0%
Used vehicle retail            65,169      62,584       2,585          4.1
Used vehicle wholesale          1,452       1,455          (3)        (0.2)
Finance and insurance          78,634      72,284       6,350          8.8
Service, body and parts        95,330      90,266       5,064          5.6
Fleet and other                   811         959        (148)       (15.4)
                           ----------  ----------  ----------
Total gross profit         $  311,928  $  296,726  $   15,202          5.1

Gross margin
New vehicle retail                6.0%        6.0%         --bps
Used vehicle retail              12.1        12.9         (80)
Used vehicle wholesale            2.2         2.2          --
Finance and insurance           100.0       100.0          --
Service, body and parts          48.8        49.7         (90)
Fleet and other                   4.4         2.6         180
Gross profit margin              15.1        14.9          20

Unit sales
New vehicle retail             34,995      35,017         (22)        (0.1)%
Used vehicle retail            26,778      24,568       2,210          9.0
Total retail units sold        61,773      59,585       2,188          3.7
Used vehicle wholesale          9,429       9,390          39          0.4

Average selling price
New vehicle retail         $   33,498  $   32,724  $      774          2.4%
Used vehicle retail            20,033      19,806         227          1.1
Used vehicle wholesale          6,883       7,067        (184)        (2.6)

Average gross profit per
 unit
New vehicle retail         $    2,015  $    1,976  $       39          2.0%
Used vehicle retail             2,434       2,547        (113)        (4.4)
Used vehicle wholesale            154         155          (1)        (0.6)
Finance and insurance           1,273       1,213          60          4.9
Total vehicle(1)                3,493       3,449          44          1.3
(1) - includes the sales and gross profit related to new, used retail,
 used wholesale and finance and insurance and unit sales for new and used
 retail




Lithia Motors, Inc.
Consolidated Statements of Operations (Unaudited)
(In thousands except per share data)

                                                                     %
                         Six months ended June 30,   Increase    Increase
                         -------------------------
                             2016         2015      (Decrease)  (Decrease)
                         -----------  -----------  -----------  ----------
Revenues:
New vehicle retail       $ 2,305,092  $ 2,157,328  $   147,764         6.8%
Used vehicle retail        1,086,373      951,732      134,641        14.1
Used vehicle wholesale       131,860      129,004        2,856         2.2
Finance and insurance        158,681      137,067       21,614        15.8
Service, body and parts      398,940      356,170       42,770        12.0
Fleet and other               35,254       54,824      (19,570)      (35.7)
                         -----------  -----------  -----------  ----------
  Total revenues           4,116,200    3,786,125      330,075         8.7
Cost of sales:
New vehicle retail         2,165,464    2,026,212      139,252         6.9
Used vehicle retail          954,871      829,597      125,274        15.1
Used vehicle wholesale       128,544      125,437        3,107         2.5
Service, body and parts      204,222      180,982       23,240        12.8
Fleet and other               33,881       52,873      (18,992)      (35.9)
                         -----------  -----------  -----------  ----------
  Total cost of sales      3,486,982    3,215,101      271,881         8.5
                         -----------  -----------  -----------  ----------
Gross profit                 629,218      571,024       58,194        10.2
Asset impairments              6,996       10,260       (3,264)         NM
SG&A expense                 434,632      387,228       47,404        12.2
Depreciation and
 amortization                 24,166       20,013        4,153        20.8
                         -----------  -----------  -----------  ----------
Income from operations       163,424      153,523        9,901         6.4
Floor plan interest
 expense                     (12,118)      (9,304)       2,814        30.2
Other interest expense       (10,961)      (9,800)       1,161        11.8
Other expense, net            (3,021)        (724)       2,297          NM
                         -----------  -----------  -----------  ----------
Income before income
 taxes                       137,324      133,695        3,629         2.7
Income tax expense           (45,626)     (41,819)       3,807         9.1
Income tax rate                 33.2%        31.3%
                         -----------  -----------  -----------  ----------
Net income               $    91,698  $    91,876  $      (178)       (0.2)%
                         ===========  ===========  ===========  ==========

Diluted net income per
 share:
Net income per share     $      3.56  $      3.47  $      0.09         2.6%

Diluted shares
 outstanding                  25,754       26,509         (755)       (2.8)%
NM - not meaningful




Lithia Motors, Inc.
Key Performance Metrics (Unaudited)

                                                                       %
                          Six months ended June 30,  Increase      Increase
                          -------------------------
                              2016         2015     (Decrease)    (Decrease)
                          -----------  -----------  ----------    ----------
Gross margin
New vehicle retail                6.1%         6.1%         --bps
Used vehicle retail              12.1         12.8         (70)
Used vehicle wholesale            2.5          2.8         (30)
Finance and insurance           100.0        100.0          --
Service, body and parts          48.8         49.2         (40)
Fleet and other                   3.9          3.6          30
Gross profit margin              15.3         15.1          20

Unit sales
New vehicle retail             68,808       65,735       3,073          4.7%
Used vehicle retail            55,147       48,893       6,254         12.8
Total retail units sold       123,955      114,628       9,327          8.1
Used vehicle wholesale         19,287       18,583         704          3.8

Average selling price
New vehicle retail        $    33,500  $    32,819  $      681          2.1%
Used vehicle retail            19,700       19,466         234          1.2
Used vehicle wholesale          6,837        6,942        (105)        (1.5)

Average gross profit per
 unit
New vehicle retail        $     2,029  $     1,995  $       34          1.7%
Used vehicle retail             2,385        2,498        (113)        (4.5)
Used vehicle wholesale            172          192         (20)       (10.4)
Finance and insurance           1,280        1,196          84          7.0
Total vehicle(1)                3,494        3,436          58          1.7

Revenue mix
New vehicle retail               56.0%        57.0%
Used vehicle retail              26.4         25.1
Used vehicle wholesale            3.2          3.4
Finance and insurance, net        3.9          3.6
Service, body and parts           9.7          9.4
Fleet and other                   0.8          1.5


                               Adjusted                  As reported
                      --------------------------  -------------------------
                       Six Months Ended June 30,  Six months ended June 30,
                      --------------------------  -------------------------
Other metrics             2016          2015          2016         2015
                      ------------  ------------  ------------ ------------
SG&A as a % of revenue        10.5%         10.4%         10.6         10.2%
SG&A as a % of gross
 profit                       68.9          68.8          69.1         67.8
Operating profit as a
 % of revenue                  4.2           4.2           4.0          4.1
Operating profit as a
 % of gross profit            27.2          27.6          26.0         26.9
Pretax margin                  3.6           3.7           3.3          3.5
Net profit margin              2.2           2.3           2.2          2.4
(1) - includes the sales and gross profit related to new, used retail, used
 wholesale and finance and insurance and unit sales for new and used retail




Lithia Motors, Inc.
Same Store Operating Highlights (Unaudited)

                                                                      %
                        Six months ended June 30,   Increase      Increase
                        -------------------------
                            2016         2015      (Decrease)    (Decrease)
                        -----------  -----------  -----------    ----------
Revenues
New vehicle retail      $ 2,234,584  $ 2,146,678  $    87,906           4.1%
Used vehicle retail       1,052,731      945,792      106,939          11.3
Used vehicle wholesale      128,705      128,305          400           0.3
Finance and insurance       153,999      136,490       17,509          12.8
Service, body and parts     385,132      353,836       31,296           8.8
Fleet and other              32,941       54,823      (21,882)        (39.9)
                        -----------  -----------  -----------
Total revenues          $ 3,988,092  $ 3,765,924  $   222,168           5.9

Gross profit
New vehicle retail      $   135,350  $   130,456  $     4,894           3.8%
Used vehicle retail         127,712      121,610        6,102           5.0
Used vehicle wholesale        3,207        3,677         (470)        (12.8)
Finance and insurance       153,999      136,490       17,509          12.8
Service, body and parts     188,286      174,015       14,271           8.2
Fleet and other               1,355        1,915         (560)        (29.2)
                        -----------  -----------  -----------
Total gross profit      $   609,909  $   568,163  $    41,746           7.3

Gross margin
New vehicle retail              6.1%         6.1%          --bps
Used vehicle retail            12.1         12.9          (80)
Used vehicle wholesale          2.5          2.9          (40)
Finance and insurance         100.0        100.0           --
Service, body and parts        48.9         49.2          (30)
Fleet and other                 4.1          3.5           60
Total gross profit             15.3         15.1           20

Unit sales
New vehicle retail           66,774       65,408        1,366           2.1%
Used vehicle retail          53,309       48,540        4,769           9.8
Total retail units sold     120,083      113,948        6,135           5.4
Used vehicle wholesale       18,684       18,453          231           1.3

Average selling price
New vehicle retail      $    33,465  $    32,820  $       645           2.0%
Used vehicle retail          19,748       19,485          263           1.3
Used vehicle wholesale        6,889        6,953          (64)         (0.9)

Average gross profit per
 unit
New vehicle retail      $     2,027  $     1,994  $        33           1.7%
Used vehicle retail           2,396        2,505         (109)         (4.4)
Used vehicle wholesale          172          199          (27)        (13.6)
Finance and insurance         1,282        1,198           84           7.0
Total vehicle(1)              3,500        3,442           58           1.7
(1) - includes the sales and gross profit related to new, used retail, used
 wholesale and finance and insurance and unit sales for new and used retail




Lithia Motors, Inc.
Segment Operating Highlights (Unaudited)

                               Three months                          %
                              ended June 30,         Increase    Increase
                         ------------------------
                             2016         2015      (Decrease)  (Decrease)
                         -----------  -----------  -----------  ----------
Revenues
Domestic                 $   826,709  $   768,170  $    58,539         7.6%
Import                       934,018      855,305       78,713         9.2
Luxury                       371,866      372,500         (634)       (0.2)
                         -----------  -----------  -----------
Total segment revenues     2,132,593    1,995,975      136,618         6.8
Corporate and other              746          972         (226)      (23.3)
                         -----------  -----------  -----------
Total revenues           $ 2,133,339  $ 1,996,947  $   136,392         6.8

Segment Income(1)
Domestic                 $    27,614  $    31,320  $    (3,706)      (11.8)%
Import                        28,228       28,149           79         0.3
Luxury                         9,398       10,801       (1,403)      (13.0)
                         -----------  -----------  -----------
Total segment income          65,240       70,270       (5,030)       (7.2)
Corporate and other           31,563       20,984       10,579        50.4
Depreciation and
 amortization                (12,503)     (10,287)       2,216        21.5
Other interest expense        (5,502)      (4,972)         530        10.7
Other expense, net            (1,495)        (356)       1,139          NM
                         -----------  -----------  -----------
Income before income
 taxes                   $    77,303  $    75,639  $     1,664         2.2
(1) Segment income for each of the segments is defined as Income before
 income taxes, less Depreciation and amortization, Other interest expense
 and Other income, net.


Retail New Vehicle Unit Sales
Domestic                      11,634       11,479          155          1.4%
Import                        20,158       19,351          807          4.2
Luxury                         4,317        4,330          (13)        (0.3)
                         -----------  -----------  -----------
Total                         36,109       35,160          949          2.7
Allocated to management          (50)         (48)          (2)          NM
                         -----------  -----------  -----------
Total retail new vehicle
 unit sales                   36,059       35,112          947          2.7

NM - not meaningful




Lithia Motors, Inc.
Segment Operating Highlights (Unaudited)

                                                                     %
                         Six months ended June 30,   Increase    Increase
                         -------------------------
                             2016         2015      (Decrease)  (Decrease)
                         -----------  -----------  -----------  ----------
Revenues
Domestic                 $ 1,595,611  $ 1,458,853  $   136,758         9.4%
Import                     1,799,761    1,615,385      184,376        11.4
Luxury                       718,679      709,493        9,186         1.3
                         -----------  -----------  -----------
Total segment revenues     4,114,051    3,783,731      330,320         8.7
Corporate and other            2,149        2,394         (245)      (10.2)
                         -----------  -----------  -----------
Total revenues           $ 4,116,200  $ 3,786,125  $   330,075         8.7

Segment Income(1)
Domestic                 $    49,344  $    58,613  $    (9,269)      (15.8)%
Import                        50,861       45,212        5,649        12.5
Luxury                        13,633       17,446       (3,813)      (21.9)
                         -----------  -----------  -----------
Total segment income         113,838      121,271       (7,433)       (6.1)
Corporate and other           61,634       42,961       18,673        43.5
Depreciation and
 amortization                (24,166)     (20,013)       4,153        20.8
Other interest expense       (10,961)      (9,800)       1,161        11.8
Other expense, net            (3,021)        (724)       2,297          NM
                         -----------  -----------  -----------
Income before income
 taxes                   $   137,324      133,695  $     3,629         2.7
(1) Segment income for each of the segments is defined as Income before
 income taxes, less Depreciation and amortization, Other interest expense
 and Other expense, net.

Retail New Vehicle Unit Sales
Domestic                      22,283       21,491          792          3.7%
Import                        38,272       36,156        2,116          5.9
Luxury                         8,380        8,195          185          2.3
                         -----------  -----------  -----------
Total                         68,935       65,842        3,093          4.7
Allocated to management         (127)        (107)         (20)          NM
                         -----------  -----------  -----------
Total retail new vehicle
 unit sales                   68,808       65,735        3,073          4.7

NM - not meaningful




Lithia Motors, Inc.
Other Highlights (Unaudited)

                                                    As of
                                   June 30,     December 31,     June 30,
                                -------------- -------------- --------------
                                     2016           2015           2015
                                -------------- -------------- --------------
Days Supply(1)
New vehicle inventory                       77             67             65
Used vehicle inventory                      57             55             54
(1) Days supply calculated based on current inventory levels, excluding in-
 transit vehicles, and a 30-day historical cost of sales level.


Financial covenants
                                    Requirement         As of June 30, 2016
                            -------------------------- ---------------------
Current ratio                  Not less than 1.10 to 1             1.25 to 1
Fixed charge coverage ratio    Not less than 1.20 to 1             2.48 to 1
Leverage ratio                 Not more than 5.00 to 1             1.78 to 1
Funded debt restriction     Not more than $900 million        $404.6 million




Lithia Motors, Inc.
Other Highlights (Unaudited)

                                  Three months ended     Six months ended
                                       June 30,              June 30,
                                 --------------------  --------------------
                                    2016       2015       2016       2015
                                 ---------  ---------  ---------  ---------
New vehicle unit sales brand mix
Honda, Acura                          23.8%      23.1%      23.5%      22.6%
Toyota, Lexus                         19.8       20.0       19.7       20.1
Chrysler                              18.9       19.1       18.8       19.1
General Motors                         8.7        9.6        8.8        9.3
Subaru                                 6.8        6.5        7.0        6.8
BMW, Mini                              5.3        5.5        5.4        5.6
Ford                                   4.6        4.0        4.9        4.3
Nissan                                 3.8        3.4        3.8        3.6
Volkswagen, Audi                       2.9        3.4        2.8        3.1
Hyundai                                2.1        2.0        2.0        2.1
Mercedes Benz                          1.3        1.5        1.3        1.5
Kia                                    1.3        1.4        1.3        1.4
Other                                  0.7        0.5        0.7        0.5

                                  Three months ended     Six months ended
                                       June 30,              June 30,
                                 --------------------  --------------------
                                    2016       2015       2016       2015
                                 ---------  ---------  ---------  ---------
Revenue geographic mix
California                            22.5%      20.7%      22.7%      21.5%
Oregon                                16.7       16.3       16.7       16.6
New Jersey                            14.4       15.1       14.2       14.4
Texas                                 13.7       15.8       13.8       15.7
Montana                                6.4        5.8        6.4        5.8
Washington                             5.2        5.1        5.3        5.1
Alaska                                 5.1        5.6        4.9        5.4
New York                               3.0        3.3        3.0        3.0
Nevada                                 2.9        2.9        3.1        3.0
Idaho                                  2.7        2.8        2.7        2.9
Iowa                                   2.7        2.9        2.6        2.8
Hawaii                                 2.0        1.4        2.0        1.4
North Dakota                           1.4        1.5        1.3        1.5
New Mexico                             0.8        0.8        0.9        0.9
Massachusetts                          0.5         --        0.4         --

                                       As of June 30, 2016
                                     -----------------------
Current store count mix              # of stores  % of total
                                     ----------- -----------
Chrysler                                      27        19.6%
Honda, Acura                                  21        15.2
Toyota, Lexus                                 20        14.5
General Motors                                16        11.6
BMW, Mini                                     11         8.0
Subaru                                         8         5.8
Volkswagen, Audi                               8         5.8
Ford                                           7         5.1
Nissan                                         6         4.3
Hyundai                                        4         2.9
Mercedes Benz                                  4         2.9
Other                                          7         5.0




Lithia Motors, Inc.
Consolidated Balance Sheets (Unaudited)
(In thousands)

                                          June 30, 2016   December 31, 2015
                                         ---------------  -----------------
Cash and cash equivalents                $        15,044  $          45,008
Trade receivables, net                           305,293            308,462
Inventories, net                               1,582,274          1,470,987
Other current assets                              38,192             54,408
                                         ---------------  -----------------
Total current assets                     $     1,940,803  $       1,878,865

Property and equipment, net                      898,239            876,660
Goodwill                                         214,444            213,220
Franchise value                                  162,296            157,699
Other non-current assets                         106,288            100,855
                                         ---------------  -----------------
Total assets                             $     3,322,070  $       3,227,299
                                         ===============  =================

Floor plan notes payable                 $        56,767  $          48,083
Floor plan notes payable: non trade            1,316,747          1,265,872
Current maturities of long-term debt              28,053             38,891
Trade payables                                    77,979             70,871
Accrued liabilities                              184,160            167,108
                                         ---------------  -----------------
Total current liabilities                $     1,663,706  $       1,590,825

Long-term debt                                   626,543            606,463
Deferred revenue                                  73,540             66,734
Deferred income taxes                             54,647             53,129
Other long-term liabilities                       86,173             81,984
                                         ---------------  -----------------
Total liabilities                        $     2,504,609  $       2,399,135
                                         ---------------  -----------------

Class A common stock                             168,950            258,410
Class B common stock                                 219                316
Additional paid-in capital                        37,230             38,822
Accumulated other comprehensive loss                  --               (277)
Retained earnings                                611,062            530,893
                                         ---------------  -----------------
Total liabilities & stockholders' equity $     3,322,070  $       3,227,299
                                         ===============  =================




Lithia Motors, Inc.
Summarized Cash Flow from Operations (Unaudited)
(In thousands)

                                                  Six Months Ended June 30,
                                                     2016          2015
                                                 ------------  ------------
Net income                                       $     91,698  $     91,876
Adjustments to reconcile net income to net cash
 provided by operating activities:
Asset impairments                                       6,996        10,260
Depreciation and amortization                          24,166        20,013
Stock-based compensation                                6,018         5,822
(Gain) loss on disposal of assets                      (4,512)           44
Gain on sale of franchise                              (1,102)       (5,919)
Deferred income taxes                                   5,704        (1,145)
Excess tax benefit from share-based payment
 arrangements                                          (4,384)       (4,865)
(Increase) decrease:
  Trade receivables, net                                6,564         7,570
  Inventories                                        (114,052)     (122,660)
  Other assets                                          5,688        (3,815)
Increase (decrease):
  Floor plan notes payable, net                         8,685         4,417
  Trade payables                                        6,678         8,854
  Accrued liabilities                                  17,595         7,717
  Other long-term liabilities and deferred
   revenue                                             10,668        11,161
                                                 ------------  ------------
Net cash provided by operating activities        $     66,410  $     29,330
                                                 ============  ============




Lithia Motors, Inc.
Reconciliation of Non-GAAP Cash Flow from Operations (Unaudited)
(In thousands)

                                                   Six Months Ended June 30,
Net cash provided by operating activities             2016          2015
                                                  ------------  ------------
As reported                                       $     66,410  $     29,330
  Floor plan notes payable, non-trade, net              58,622        35,685
                                                  ------------  ------------
Adjusted                                          $    125,032  $     65,015
                                                  ============  ============




Lithia Motors, Inc.
Reconciliation of Certain Non-GAAP Financial Measures (Unaudited)
(In thousands, except for per share data)

                                         Three Months Ended June 30, 2016
                                      -------------------------------------
                                                      Equity
                                                    investment
                                                    fair value
                                      As reported   adjustment    Adjusted
                                      -----------  -----------  -----------
Asset impairments                     $     3,498  $    (3,498) $        --

Income from operations                     90,509        3,498       94,007

Other (expense) income, net                (1,495)       2,065          570

Income before income taxes            $    77,303  $     5,563  $    82,866
Income tax expense                        (25,875)      (6,837)     (32,712)
                                      -----------  -----------  -----------
Net income                            $    51,428  $    (1,274) $    50,154
                                      ===========  ===========  ===========

Diluted earnings per share            $      2.01  $     (0.05) $      1.96
Diluted share count                        25,534


                               Three Months Ended June 30, 2015
                  ---------------------------------------------------------
                               Disposal                Equity
                               gain on               investment
                      As       sale of      Asset    fair value
                   reported     stores   impairment  adjustment   Adjusted
                  ----------  ---------  ----------  ----------  ----------
Asset impairments $    6,130  $      --  $   (2,000) $   (4,130) $       --

Selling, general
 and
 administrative      195,610      2,570          --          --     198,180

Income from
 operations           85,622     (2,570)      2,000       4,130      89,182

Other (expense)
 income, net            (356)        --          --       1,733       1,377

Income before
 income taxes     $   75,639  $  (2,570) $    2,000  $    5,863  $   80,932
Income tax expense   (24,416)     1,305        (780)     (7,652)    (31,543)
                  ----------  ---------  ----------  ----------  ----------
Net income        $   51,223  $  (1,265) $    1,220  $   (1,789) $   49,389
                  ==========  =========  ==========  ==========  ==========

Diluted earnings
 per share        $     1.93  $   (0.05) $     0.05  $    (0.07) $     1.86
Diluted share
 count                26,496




Lithia Motors, Inc.
Reconciliation of Certain Non-GAAP Financial Measures (Unaudited)
(In thousands, except for per share data)

                                Six Months Ended June 30, 2016
                  ---------------------------------------------------------
                               Disposal    Equity
                               gain on   investment     Legal
                      As       sale of   fair value    reserve
                   reported     store    adjustment  adjustment   Adjusted
                  ----------  ---------  ----------  ----------  ----------
Asset impairments $    6,996  $      --  $   (6,996) $       --  $       --

Selling, general
 and
 administrative      434,632      1,087          --      (1,906)    433,813

Income from
 operations          163,424     (1,087)      6,996       1,906     171,239

Other expense, net    (3,021)        --       4,131          --       1,110

Income before
 income taxes     $  137,324  $  (1,087) $   11,127  $    1,906  $  149,270
Income tax expense   (45,626)       426     (12,782)       (747)    (58,729)
                  ----------  ---------  ----------  ----------  ----------
Net income        $   91,698  $    (661) $   (1,655) $    1,159  $   90,541
                  ==========  =========  ==========  ==========  ==========

Diluted earnings
 per share        $     3.56  $   (0.03) $    (0.06) $     0.05  $     3.52
Diluted share
 count                25,754


                                Six Months Ended June 30, 2015
                  ---------------------------------------------------------
                               Disposal                Equity
                               gain on               investment
                      As       sale of      Asset    fair value
                   reported     store    impairment  adjustment   Adjusted
                  ----------  ---------  ----------  ----------  ----------
Asset impairments $   10,260  $      --  $   (2,000) $   (8,260) $       --

Selling, general
 and
 administrative      387,228      5,919          --          --     393,147

Income from
 operations          153,523     (5,919)      2,000       8,260     157,864

Other expense, net      (724)        --          --       3,465       2,741

Income before
 income taxes     $  133,695  $  (5,919) $    2,000  $   11,725  $  141,501
Income tax expense   (41,819)     2,309        (780)    (14,902)    (55,192)
                  ----------  ---------  ----------  ----------  ----------
Net income        $   91,876  $  (3,610) $    1,220  $   (3,177) $   86,309
                  ==========  =========  ==========  ==========  ==========

Diluted earnings
 per share        $     3.47  $   (0.14) $     0.05  $    (0.12) $     3.26
Diluted share
 count                26,509


Contact:
John North
VP Finance and Chief Accounting Officer
(541) 618-5748