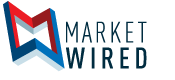 California ISO Extends Statewide Flex Alert Through Thursday
/EINPresswire.com/ -- FOLSOM, CA--(Marketwired - July 27, 2016) - Due to continued high temperatures in the state, the California Independent System Operator (ISO) is extending its Flex Alert through tomorrow evening. The Flex Alert is a call for voluntary electric conservation from consumers during peak usage times from 2 p.m. to 9 p.m.
Electricity supplies statewide are predicted to continue to be tight due to high summer temperatures driving up demand, power plant outages, and transmission line import capacity reductions. Power imports have been limited today through tomorrow because of high temperatures in neighboring states.
Consumers are urged to continue conservation measures today and tomorrow, especially during the late afternoon when air conditioners push power consumption to the highest point of the day. Find Flex Alert tips at www.caiso.com.
Grid operators are monitoring conditions closely around the clock to ensure reliability. For current supply and demand conditions, visit "Today's Outlook" on ISO's website here.
Outlook for July 28, 2016 Flex Alert
Conservation request has been extended through Thursday due to continued high temperatures statewide. Consumers are urged to conserve electricity from 2 p.m. to 9 p.m.
Forecast peak demand: 46,888 megawatts between 4 p.m. - 6 p.m.
Outlook for July 29, 2016
Temperatures will continue to be hot. Conservation is important.
California ISO Media Hotline | 888.516.6397
250 Outcropping Way | Folsom, California 95630 | www.caiso.com
Thanks for re-posting!
The California ISO provides open and non-discriminatory access to one of the largest power grids in the world. The vast network of high-voltage transmission power lines is supported by a competitive energy market and comprehensive grid planning. Partnering with about a hundred clients, the nonprofit public benefit corporation is dedicated to the continual development and reliable operation of a modern grid that operates for the benefit of consumers. Recognizing the importance of the global climate challenge, the ISO is at the forefront of integrating renewable power and advanced technologies that will help meet a sustainable energy future efficiently and cleanly.
The following files are available for download:
Contact information
Anne Gonzales
agonzales@caiso.com

California ISO Media Hotline
888.516.6397