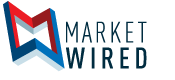 Chicago-Based BareItAll Petfoods to Turn the Petfood World Upside Down With Innovative, Sustainable Protein Source at SuperZoo 2016
/EINPresswire.com/ -- CHICAGO, IL--(Marketwired - July 27, 2016) - Co-founders Michael Cody and Logan Honeycutt of BareItAll Petfoods are set to introduce the pet world to the next novel protein source in the form of the invasive but bountiful Asian Carp at SuperZoo this year in Las Vegas. Launched in April 2015, BareItAll Petfoods features the invasive species in their goBARE line of dog treats made with limited, whole-food ingredients.
"We keep things as natural as possible, we want our pets to be around for a long time and the best way to ensure that is to feed them a healthy, responsible diet," says Cody. With more dog treats on the way including soft and training style treats, BareItAll plans to expand to cat treats later this year.
The last few years have shown an increase in novel protein sources being used in pet food. Kangaroo, Alligator, and Insects are newer concepts while Salmon, Rabbit, Bison, and Duck were once thought to be unique but are now commonplace across the industry. Those three alone accounted for a combined $106 million in sales growth in 2015. With its high protein content and richness in omega 3's, the Asian Carp are similar nutritionally as Salmon but they don't have the same mercury risks because they don't eat other fish.
The health benefits are just one of the reasons BareItAll Petfoods features these fish in their products. Brought to the United States in the 1950s to help clean commercial catfish ponds, the fish are an ecological disaster. Already established in the Mississippi River they are spreading throughout the Midwest with no end in sight.
"Any body of water connected to the Mississippi River or one of its tributaries has, or will have an Asian Carp problem soon," says Honeycutt.
The fish can grow over 100 lbs and eat 40% of their bodyweight in a day, but the real problem lies in what they eat however, as these aren't the bottom-feeding common carp we are used to. Asian Carp eat phytoplankton, the same foundational food source as most native fresh water fish species in the US. With Asian Carp establishing a strong foothold in the rivers, native fish can't compete. By utilizing them in their products BareItAll is reducing the overall populations of the fish and helping to keep them from the Great Lakes, where they could ruin the $7 billion a year commercial fishing industry and spread throughout all of North America.
About SuperZoo
SuperZoo is the most popular trade show for the pet retail industry in North America. Produced by the World Pet Association (WPA), the show attracts thousands of retailers, product suppliers and service providers at each annual event. WPA is the oldest industry organization promoting the responsible growth and development of the companion pet and related products and services industry, and works to educate the general public in order to ensure safe and healthy lifestyles for all our animal friends. For more information: www.superzoo.org.
About BareItAll Petfoods:
BareItAll Petfoods is a Chicago-based Petfood company focused on sustainability and transparency in petfood. Each ingredient is thoughtfully selected to provide a real benefit for the pet's health. In addition to producing high quality pet foods, BareItAll also works with rescues and shelters across the country to provide tasty treats, much needed funds, and volunteer hours through their BarkBack program. Partners include the world famous Shedd Aquarium and the Anti-Cruelty Society of Chicago. Find out more! www.BareItAllPetfoods.com
BareItAll will be at SuperZoo 2016 in the New Exhibitor Row, booth 4169 and welcome all visitors.
Image Available: http://www.marketwire.com/library/MwGo/2016/7/22/11G107684/Images/Where-Asian-carp-are-found_full_600-56656d0feb97bbacbed9db2a5f618971.jpg
Image Available: http://www.marketwire.com/library/MwGo/2016/7/22/11G107684/Images/All_CrunchersCrispsNibblers(3)_OptionA-15f6352895e9930c9dbb68e644cec66f.jpg
Contact Info:
Michael Cody
CEO
Mike@BareItAllPetfoods.com