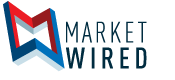 IDenta Corp (IDTA) Appoints New CEO
/EINPresswire.com/ -- JERUSALEM, ISRAEL -- (Marketwired) -- 07/27/16 -- IDenta Corp (OTC PINK: IDTA) Chairman, Yaacov Shoham, made the following important announcement:
In the near future there will be a number of changes in the structure of IDenta Corp company.
As a part of these changes, Mr. Nash Abramov has been appointed as the new CEO of the company.
In the last 20 years, Mr. Abramov has been dealing with the management of companies in the technological-industrial sector.
In the recent years he has dedicated his experience, expertise and professionalism especially to family owned companies. He followed companies through a transformation phases for the industrialization and internationalization of their products.
He has expertise in the technological world, the dynamics of the production processes, international marketing and worked on various occasions for the acquisition and sale of companies in the civil sector and Defense.
In addition, he is involved in various political and social organizations, among which he is a member of the Lions Club.
IDenta Corp.
Yaacov Shoham
+972526554487
fpi@drugsdetector.com