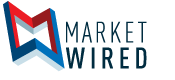 Columbia Empire Farms Preserves Your Summer
Robert B. Pamplin's Farm Produces Products Perfect for Summer Entertaining
/EINPresswire.com/ -- PORTLAND, OR -- (Marketwired) -- 07/27/16 -- Summer is always too short, but Columbia Empire Farms, one of Oregon's premier marionberry growers, helps you savor every meal with their Oregon made fruit products that pair well with grilling and chilling.
Columbia Empire Farms is located in the heart of Oregon's Willamette Valley on 900 acres. Known for its luscious berries and delicious hazelnuts, Columbia Empire Farms offers fruit spreads, syrups and sauces that go well with everything from barbequed ribs to grilled salmon.
"Oregon fruit is the perfect accompaniment to any summer meal," said Robert B. Pamplin Jr., owner of Columbia Empire Farms. "We make many premium products on our farm in Sherwood using fresh-picked berries and fruits from our farm. Preserves and jams are always great, but we also offer other products such as pepper jelly and barbecue sauce -- all 100 percent made in Oregon -- that pair perfectly with the season's best dishes."
Following are a few of Columbia Empire Farms' most popular offerings that are sure to be a hit at your next BBQ:
Columbia Empire Farms offers many other fruit preserves and syrups, wine jellies, vinaigrettes, honey, hazelnuts, candy, chocolate toffee "poop" candies, and Pacific Northwest specialties. Gift baskets are available. For more information or to order online, visit www.columbiaempirefarms.com.
About Columbia Empire Farms
Columbia Empire Farms, established in 1976 in Sherwood, Oregon, cultivates 900 acres of berries and hazelnuts. Owned by Robert B. Pamplin Jr., this family farm produces its own preserves, jams, fruit spreads, syrups, butters, pie fillings, barbecue sauces, pepper jellies, vinaigrettes, honeys and hazelnut confections -- all right on the farm using freshly harvested ingredients. Whether it is marionberry preserves made with premium ripe berries or hazelnuts roasted to perfection and covered with handmade chocolate, Columbia Empire Farms thoughtfully crafts products that showcase the bounty of the Pacific Northwest. For more information or to order online, visit www.columbiaempirefarms.com.
About Robert B. Pamplin Jr.
Dr. Robert B. Pamplin Jr. has earned eight degrees -- including two doctorates -- in business, economics, accounting, education and theology. He has been honored nationally as a businessman, philanthropist, ordained minister, educator, historical preservationist, and author of 24 books and comic books, including two book-of-the-month club selections. Pamplin's business interests include media (the Portland Tribune and 25 community newspapers), textiles, construction and agriculture. He has been awarded many honorary degrees and featured in national magazines, in newspapers and on television. He has served on presidential and state commissions, and he has been chairman of the board of trustees of three colleges. Pamplin is widely recognized as America's leading historical preservationist and foremost diversified entrepreneur. For more information, visit www.pamplin.org. For more information about Dr. Pamplin's preservation efforts, visit www.pamplincollection.org.
Contact:

Wendy Lane Stevens
503-546-7897
wendy@lanepr.com