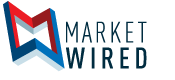 GrowCo Enters Series of Agreements to Recapitalize and Galvanize Its Growth
/EINPresswire.com/ -- DENVER, CO -- (Marketwired) -- 07/27/16 -- GrowCo, Inc. ("GrowCo"), a subsidiary of Two Rivers Water and Farming Company ("Two Rivers") (OTCQB: TURV), announced today it has entered into a series of agreements to recapitalize GrowCo, re-lease its greenhouse facilities and formalize the ownership interest and relationship that Two Rivers has with GrowCo moving forward.
GrowCo, through an affiliate, recently obtained a settlement and court order to evict Suncanna, LLC ("Suncanna") from its first greenhouse in Pueblo County, Colorado. Suncanna to date has failed to pay over $2,000,000 in past due rent and other claims to GrowCo. All claims and damages against Suncanna and its Owner, Aaron Van Wingerden, are reserved and remain open for litigation.
While waiting for the litigation on eviction of Suncanna to be completed, GrowCo completed $2.5 million of a $7.0 million capital raise. This raise has now resumed to finance the completion of the first greenhouse and warehouse facility and complete the construction of a second greenhouse and extraction facility. The financing also provides for payments to assist Two Rivers' in operations between now and when positive cash flow begins again from GrowCo lease payments. Two Rivers owns approximately 50% of the equity in the first greenhouse. GrowCo expects to complete the second greenhouse and extraction facility before December 31, 2016.
In May of 2016, John McKowen, founder of Two Rivers and GrowCo, resigned all of his positions as a director or officer in Two Rivers and GrowCo and their affiliates in order to form Johnny Cannaseed, LLC (Johnny Cannaseed) and become a licensed operator of the GrowCo facilities. GrowCo has entered into an agreement to lease its second greenhouse and extraction facility, when completed, to Johnny Cannaseed, pending proper Colorado cannabis licensing. GrowCo also intends to re-lease its first greenhouse, when available, to Johnny Cannaseed, also pending proper Colorado cannabis licensing.
Mr. McKowen has signed consulting agreements to facilitate the transition of Two Rivers and GrowCo into two separate and distinct management teams, boards and companies, and to lead and assist in capital formation. Additionally, GrowCo and Two Rivers are finalizing an agreement whereby Two Rivers shall receive approximately 50% ownership of all greenhouse facilities until GrowCo goes public in consideration for Two Rivers having founded GrowCo and utilizing its management to raise capital and structure GrowCo.
Mr. McKowen was the founder of Two Rivers and GrowCo and had been their Chairman and CEO since their inceptions. Under his leadership, Mr. McKowen conceived of both Two Rivers and GrowCo business models and raised more than $40,000,000 in capital to support both companies' growth, which includes $10,000,000 in capital since 2015 specifically raised for the development of GrowCo. Mr. McKowen is the largest individual shareholder of Two Rivers, owning more than 4,500,000 common shares.
Wayne Harding, the new CEO of Two Rivers, stated, "The disruption to our business model by Suncanna's failure to pay more than $2,000,000 in past due rent and other claims is now past us. Now that we have a date for possession of our first greenhouse, which is September 6, 2016, Two Rivers and GrowCo are looking forward to working with Johnny Cannaseed as our new tenant, re-establishing the cash flow and expanding both companies in their respective separate enterprises."
About GrowCo
GrowCo was formed for the purpose of constructing state-of-the-art computer-controlled greenhouses for licensed marijuana growers. GrowCo is not a licensed marijuana grower or retailer. GrowCo does not "touch the plant" and only provides growing infrastructure for licensed marijuana tenants.
About Two Rivers
Two Rivers assembles its water assets by acquiring irrigated farmland with senior water rights. Two Rivers current farm operations convert feed crop farmland into fruit and vegetable crop production in Pueblo County Colorado. In November 2012, Colorado legalized the personal use and cultivation of marijuana. As a result, Two Rivers is providing greenhouses and processing facilities for licensed marijuana growers in Colorado on land with water rights not used for fruit and vegetable crop production.
Forward-Looking Statements
This news release contains "forward-looking statements," as that term is defined in Section 27A of the Securities Act of 1933 and Section 21E of the Securities Exchange Act of 1934. Statements that are not purely historical are forward-looking statements and include any statements regarding beliefs, plans, expectations or intentions regarding the future. Actual results could differ from those projected in any forward-looking statements due to numerous factors, including the inherent uncertainties associated with developing and acquiring land and water resources. There can be no assurance Two River or GrowCo will be able to initiate and operate its grow facilities in accordance with its business plans. These forward-looking statements are made as of the date of this news release, and neither Two Rivers nor GrowCo assumes any obligation to update the forward-looking statements or to update the reasons why actual results could differ from those projected in the forward-looking statements.
Two Rivers Water & Farming Company
Wayne Harding

GrowCo, Inc.
(303) 222-1000
info@trgrowco.com