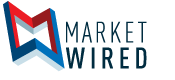 Automotive Internet Launches First English-Spanish Dealership Website
/EINPresswire.com/ -- LA GRANGE, IL--(Marketwired - July 27, 2016) - Today many Hispanic auto shoppers look to the web when making a vehicle purchase. However, many dealership websites do not offer a solution for Hispanic auto shoppers.
Automotive Internet Media (AIM) creates and manages websites for auto dealers, but recently developed a one-stop dealership website for both auto shoppers who speak English and Spanish without leaving the main dealership site.
We asked the question, "Why do dealerships need two websites to serve their English speaking shoppers and their Spanish speaking shoppers?" The answer was they shouldn't, so AIM got to work and built a complete website solution for both audiences.
Many dealer sites have plug-ins that can do a rough English-Spanish translation but that's not really speaking directly to Hispanic auto shopper. Translation services for websites only swap out words but the language is not written for the specific audience. The AIM site pages, content and images are built for a specific audience. With a click the site changes from English to Spanish or vice versa.
"With sales to Hispanics outpacing the market we felt it was time to offer the same shopping experience to Hispanic consumers," said Tony French President of Automotive Internet Media. "We wanted to make it easy for Spanish speaking auto shoppers to maneuver the website and learn about inventory, specials and services offered by our client's dealership."
Many dealerships are intensifying their pursuit of the Hispanic car buyer. Sales to the Hispanic market is booming. Every year the Hispanic population in the U.S. grows by about one million people. In 2015, Hispanic American consumers account for $27.9 billion in registered new vehicle transactions, representing 11% of the total market - an astounding figure no matter how you look at it, and one that is continuing to grow.
"Hispanic marketing is becoming an important part of new-vehicle OEM advertising campaigns," continued French. "Dealerships need to align part of their marketing budget to drive Hispanic shoppers to their website but most important they need to have a site that converts those shoppers. Speaking directly to the Hispanic market builds credibility and lets them know you want to earn their business and service them as customers."
AIM's responsive website platform was built from the ground up to be a multilingual site. The banners, buttons, images, inventory pages and informational pages are all original content for each language. Because of the nature of changing vehicle descriptions, a language conversation tool is in place to translate every description dynamically only for the vehicle detail pages. This platform can be set up for other languages.
About Automotive Internet Media
Automotive Internet Media, Inc. is a forward thinking ad agency and growing provider of digital marketing products and services for the automotive industry. AIM provides best-in-class products and services such as dealership websites, search engine marketing/pay per click advertising, search engine optimization (SEO), social media services, retargeting, display advertising, vehicle video services, lead generation, conquest email marketing and consulting to the automotive industry. Automotive Internet Media is headquartered in Chicago, Illinois. For additional information please visit www.automotiveinternetmedia.com/website-design/
Contact Information
Contact:
Tony French
Phone: 866.423.0246