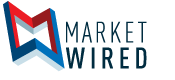 FLIR Systems Announces Second Quarter 2016 Financial Results
Second Quarter and Year-to-Date Revenue Growth of 2% and 6%, Respectively; Second Quarter Operating Cash Flow Growth of 67%; Firm-Order Backlog Growth of 17%, to $629 Million
/EINPresswire.com/ -- WILSONVILLE, OR -- (Marketwired) -- 07/27/16 -- FLIR Systems, Inc. (NASDAQ: FLIR) today announced financial results for the second quarter ended June 30, 2016. Second quarter 2016 revenue was $402.7 million, up 2% compared to second quarter 2015 revenue of $393 million. Year-to-date revenue of $782 million was 6% above the prior year. Operating income in the second quarter was $65.2 million, compared to $70.5 million in the second quarter of 2015. Profitability in comparison to the prior year was negatively impacted by changes in product mix, manufacturing cost under-absorption, and additional costs associated with the ramp up of an internal low-cost optics capability.
Second quarter 2016 net earnings were $45.4 million, or $0.33 per diluted share, compared with net earnings of $50.5 million, or $0.36 per diluted share in the second quarter a year ago. Net earnings in the second quarter of 2016 were negatively impacted by a $2 million write-down of a non-core minority investment. Excluding this write-down, adjusted earnings per diluted share were $0.34. Cash provided by operations in the second quarter reached $81.7 million, FLIR's highest quarterly cash flow since 2013, and was driven by reductions in working capital.
Revenue from the Surveillance segment was $113.4 million, an increase of 5% from the second quarter results last year. The Instruments segment contributed $78.1 million of revenue during the second quarter, down 14% from the prior year, due to continued softness in mid-range handheld thermal products and strong MERS-related revenue in the prior year. The Security segment recorded revenue of $63.4 million in the second quarter, up 6% from the prior year. FLIR's OEM & Emerging Markets segment had $57 million of revenue, an increase of 23% over the prior year. Revenue from the Maritime segment was $55.2 million, which was up 6% from the second quarter of 2015. The Detection segment contributed $35.7 million of revenue, a decrease of 2% from the prior year.
FLIR's backlog of firm orders for delivery within the next twelve months was approximately $629 million as of June 30, 2016, an increase of $16 million, or 3%, during the quarter and an increase of $93 million, or 17%, over the $536 million balance at the end of the second quarter of 2015.
"We are encouraged by the growth we saw in our bookings and backlog during the second quarter, and our initiatives to improve working capital utilization resulted in strong cash flow," said Andy Teich, President and CEO of FLIR. "As we anticipated, profitability during the second quarter was lower than our historic trend given an unusual product mix in our Surveillance segment as well as higher costs in our Instruments and Security segments. While we expect product mix to return to normal levels in the second half of the year, we have initiated a plan to reduce our costs which we expect to improve our overall profitability in the second half.
Revenue and Earnings Outlook for 2016
Based on financial results for the first half of the year and the outlook for the remainder of the year, FLIR expects revenue in 2016 to be in the range of $1.6 billion to $1.65 billion, and adjusted net earnings to now be in the range of $1.60 to $1.65 per diluted share. This guidance excludes the impact of discrete tax items, the investment write-down described above, and charges related to the cost reduction initiative planned for the second half.
Dividend Declaration
FLIR's Board of Directors has declared a quarterly cash dividend of $0.12 per share on FLIR common stock, payable September 2, 2016, to shareholders of record as of close of business on August 19, 2016.
Conference Call
FLIR has scheduled a conference call at 11:00 a.m. ET (8:00 a.m. PT) today to discuss its results for the quarter. A simultaneous webcast of the conference call and the accompanying summary presentation may be accessed online from a link in the Events section of www.FLIR.com/investor. A replay will be available after 2:00 p.m. ET (11:00 a.m. PT) at this same internet address. Summary second quarter and historical financial data may be accessed online from the Financial Info Database link under the Financials & Filings section at www.FLIR.com/investor.
About FLIR Systems
FLIR Systems, Inc. is a world leader in the design, manufacture, and marketing of sensor systems that enhance perception and awareness. FLIR's advanced systems and components are used for a wide variety of thermal imaging, situational awareness, and security applications, including airborne and ground-based surveillance, condition monitoring, navigation, recreation, research and development, manufacturing process control, search and rescue, drug interdiction, transportation safety, border and maritime patrol, environmental monitoring, and chemical, biological, radiological, nuclear, and explosives (CBRNE) threat detection. For more information, visit FLIR's web site at www.FLIR.com.
Non-GAAP Financial Measures
This earnings release makes reference to a non-GAAP measure of adjusted net earnings per diluted share which is adjusted from GAAP in the current quarter for a write-down of a cost-based investment and incrementally adjusted in the full year outlook for certain discrete tax items and charges associated with certain cost reduction initiatives anticipated in the second half of 2016. The Company uses this non-GAAP financial measure because it excludes items that are generally not directly related to the performance of the Company's core business operations and therefore provides useful supplemental information to management and investors regarding the performance of the Company's business operations, facilitates comparisons to the Company's historical operating results, and enhances investors' ability to review the Company's business from the same perspective as management. This non-GAAP measure should not be considered a substitute for any other performance measure determined in accordance with GAAP and the Company cautions investors and potential investors to consider this measure in addition to, not as a substitute for, its consolidated financial results as presented in accordance with GAAP. With respect to the outlook for the full year 2016, certain items that affect GAAP net earnings per diluted share are out of the Company's control and/or cannot be reasonably predicted. Consequently, the Company is unable to provide a reasonable estimate of GAAP net earnings per diluted share or a corresponding reconciliation to GAAP net earnings per diluted share for the full year.
Forward-Looking Statements
Statements in this release by Andy Teich and the statements in the section captioned "Revenue and Earnings Outlook for 2016" above are forward-looking statements within the meaning of the Private Securities Litigation Reform Act of 1995. Any statements that are not statements of historical fact (including statements containing the words "believes," "plans," "anticipates," "expects," "estimates," or similar expressions) should be considered to be forward looking statements. Such statements are based on current expectations, estimates, and projections about FLIR's business based, in part, on assumptions made by management. These statements are not guarantees of future performance and involve risks and uncertainties that are difficult to predict. Therefore, actual outcomes and results may differ materially from what is expressed or forecasted in such forward-looking statements due to numerous factors, including the following: changes in demand for FLIR's products, product mix, the timing of customer orders and deliveries, the impact of competitive products and pricing, the impact of FLIR's continuing compliance with U.S. export control laws and regulations and similar laws and regulations, the timely receipt of any necessary export licenses, constraints on supplies of critical components, excess or shortage of production capacity, the ability to manufacture and ship the products in the time period required, actual purchases under agreements, the continuing eligibility of FLIR to act as a federal contractor, the amount and availability of appropriated government procurement funds and other risks discussed from time to time in filings and reports filed with the Securities and Exchange Commission. In addition, such statements could be affected by general industry and market conditions and growth rates, and general domestic and international economic conditions. Such forward-looking statements speak only as of the date on which they are made and FLIR does not undertake any obligation to update any forward-looking statement to reflect events or circumstances after the date of this release, or for changes made to this document by wire services or internet service providers.


                             FLIR SYSTEMS, INC.
                     CONSOLIDATED STATEMENTS OF INCOME
            (In thousands, except per share amounts)(Unaudited)

                               Three Months Ended       Six Months Ended
                                    June 30,                June 30,
                             ----------------------  ----------------------
                                2016        2015        2016        2015
                             ----------  ----------  ----------  ----------

Revenue                      $  402,729  $  392,975  $  782,201  $  737,492
Cost of goods sold              219,407     203,360     421,189     371,980
                             ----------  ----------  ----------  ----------
    Gross profit                183,322     189,615     361,012     365,512

Operating expenses:
  Research and development       36,945      35,126      73,356      69,900
  Selling, general and
   administrative                81,165      83,958     165,067     159,327
                             ----------  ----------  ----------  ----------
    Total operating expenses    118,110     119,084     238,423     229,227

    Earnings from operations     65,212      70,531     122,589     136,285

Interest expense                  4,360       3,358       7,807       7,019
Interest income                    (328)       (295)       (588)       (542)
Other expense (income), net       1,327       1,020        (103)        320
                             ----------  ----------  ----------  ----------

    Earnings before income
     taxes                       59,853      66,448     115,473     129,488

Income tax provision             14,485      15,948      68,980      31,078
                             ----------  ----------  ----------  ----------

    Net earnings             $   45,368  $   50,500  $   46,493  $   98,410
                             ==========  ==========  ==========  ==========

Earnings per share:
  Basic                      $     0.33  $     0.36  $     0.34  $     0.70
                             ==========  ==========  ==========  ==========
  Diluted                    $     0.33  $     0.36  $     0.33  $     0.70
                             ==========  ==========  ==========  ==========

Weighted average shares
 outstanding:
  Basic                         137,861     140,063     137,686     139,916
                             ==========  ==========  ==========  ==========
  Diluted                       138,993     141,491     138,832     141,484
                             ==========  ==========  ==========  ==========



                             FLIR SYSTEMS, INC.
                         CONSOLIDATED BALANCE SHEETS
                          (In thousands)(Unaudited)

                                                    June 30,    December 31,
                                                      2016          2015
                                                  ------------  ------------
                      ASSETS

Current assets:
  Cash and cash equivalents                       $    903,179  $    472,785
  Accounts receivable, net                             279,323       326,098
  Inventories                                          387,393       393,092
  Prepaid expenses and other current assets             87,927        95,539
                                                  ------------  ------------
    Total current assets                             1,657,822     1,287,514

Property and equipment, net                            271,726       272,629
Deferred income taxes, net                              55,578        55,429
Goodwill                                               592,946       596,316
Intangible assets, net                                 133,364       141,302
Other assets                                            83,515        53,210
                                                  ------------  ------------
                                                  $  2,794,951  $  2,406,400
                                                  ============  ============

       LIABILITIES AND SHAREHOLDERS' EQUITY

Current liabilities:
  Accounts payable                                $    101,170  $    139,540
  Deferred revenue                                      30,738        31,933
  Accrued payroll and related liabilities               46,629        54,806
  Accrued expenses                                      35,597        40,930
  Accrued income taxes                                   3,007           201
  Other current liabilities                             40,291        53,241
  Current portion long-term debt                       264,924       264,694
                                                  ------------  ------------
    Total current liabilities                          522,356       585,345

Long-term debt                                         505,040        93,750
Deferred income taxes                                    3,893         3,623
Accrued income taxes                                    51,807        10,457
Other long-term liabilities                             64,311        63,710

Commitments and contingencies

Shareholders' equity                                 1,647,544     1,649,515
                                                  ------------  ------------
                                                  $  2,794,951  $  2,406,400
                                                  ============  ============



                             FLIR SYSTEMS, INC.
                   CONSOLIDATED STATEMENTS OF CASH FLOWS
                         (In thousands)(Unaudited)

                               Three Months Ended       Six Months Ended
                                    June 30,                June 30,
                             ----------------------  ----------------------
                                2016        2015        2016        2015
                             ----------  ----------  ----------  ----------

Cash flows from operating
 activities:
  Net earnings               $   45,368  $   50,500  $   46,493  $   98,410
  Income items not affecting
   cash:
    Depreciation and
     amortization                13,839      12,122      27,778      24,611
    Deferred income taxes          (145)         46        (372)        142
    Stock-based compensation
     arrangements                 8,293       8,181      14,381      12,938
  Other non-cash items            9,644       2,480      15,451        (823)
  Changes in operating assets
   and liabilities, net of
   acquisitions                   4,745     (24,397)     22,890     (11,419)
                             ----------  ----------  ----------  ----------
Cash provided by operating
 activities                      81,744      48,932     126,621     123,859
                             ----------  ----------  ----------  ----------

Cash flows from investing
 activities:
  Additions to property and
   equipment                    (10,884)    (17,644)    (20,876)    (30,783)
  Proceeds from sale of
   property and equipment             -          30       4,875          30
  Business acquisitions, net
   of cash acquired             (42,445)          -     (42,445)          -
                             ----------  ----------  ----------  ----------
Cash used by investing
 activities                     (53,329)    (17,614)    (58,446)    (30,753)
                             ----------  ----------  ----------  ----------

Cash flows from financing
 activities:
  Net proceeds from credit
   agreement and long-term
   debt                         525,766           -     525,766           -
  Repayments of credit
   agreement and long-term
   debt                        (108,750)     (3,750)   (112,500)     (7,500)
  Repurchase of common stock    (29,747)    (31,426)    (29,747)    (31,426)
  Dividends paid                (16,583)    (15,397)    (33,090)    (30,774)
  Proceeds from shares issued
   pursuant to stock-based
   compensation plans             2,552      15,222       6,541      19,636
  Excess tax benefit of stock
   options exercised                538       3,262       1,579       4,041
  Other financing activities          7          (1)         10          (8)
                             ----------  ----------  ----------  ----------
Cash provided (used) by
 financing activities           373,783     (32,090)    358,559     (46,031)
                             ----------  ----------  ----------  ----------

Effect of exchange rate
 changes on cash                 (9,632)     13,182       3,660     (18,259)
                             ----------  ----------  ----------  ----------

Net increase in cash and cash
 equivalents                    392,566      12,410     430,394      28,816
Cash and cash equivalents:
  Beginning of period           510,613     547,780     472,785     531,374
                             ----------  ----------  ----------  ----------
  End of period              $  903,179  $  560,190  $  903,179  $  560,190
                             ==========  ==========  ==========  ==========



                             FLIR SYSTEMS, INC.
              REVENUE AND EARNINGS FROM OPERATIONS BY SEGMENT
                         (In thousands)(Unaudited)

                               Three Months Ended       Six Months Ended
                                    June 30,                June 30,
                             ----------------------  ----------------------
                                2016        2015        2016        2015
                             ----------  ----------  ----------  ----------
REVENUE
  Surveillance               $  113,440  $  107,814  $  237,591  $  220,715
  Instruments                    78,068      90,260     157,487     174,080
  Security                       63,380      60,048     110,441      98,854
  OEM & Emerging Markets         56,980      46,285     104,825      86,120
  Maritime                       55,163      52,030     106,883     103,002
  Detection                      35,698      36,538      64,974      54,721
                             ----------  ----------  ----------  ----------
                             $  402,729  $  392,975  $  782,201  $  737,492
                             ==========  ==========  ==========  ==========

EARNINGS (LOSS) FROM OPERATIONS
  Surveillance               $   26,135  $   26,378  $   61,375  $   56,546
  Instruments                    19,133      28,341      38,629      56,404
  Security                        3,214       7,874        (430)     11,689
  OEM & Emerging Markets         16,094      10,495      26,127      19,274
  Maritime                        6,721       6,421      11,719      11,210
  Detection                       9,963       9,380      17,843      12,059
  Other                         (16,048)    (18,358)    (32,674)    (30,897)
                             ----------  ----------  ----------  ----------
                             $   65,212  $   70,531  $  122,589  $  136,285
                             ==========  ==========  ==========  ==========


Investor Relations
Shane Harrison
503-498-3547
Email Contact