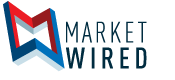 Mr. Nick Kontonicolas Appointed C.O.O. of the Coates Organization Worldwide Operations Including Coates Power Ltd. China and Coates Hydrogen Power Ltd. USA
/EINPresswire.com/ -- WALL TOWNSHIP, NJ -- (Marketwired) -- 07/27/16 -- Coates International, Ltd. (OTC PINK: COTE) (the "Company") is pleased to announce that Mr. Nick Kontonicolas has accepted the position of Chief Operating Officer of the Coates organization worldwide operations including Coates Power Ltd. in China and Coates Hydrogen Power Ltd. in the USA. Mr. Kontonicolas is a world renowned businessman and a personal friend Mr. George J. Coates, President and C.E.O., for approximately 30 years. Management believes Mr. Kontonicolas will be a valuable addition to the management team who will make meaningful contributions to the Company's progress. Mr. James Pang, the Company's exclusive liaison in China, met with Mr. Kontonicolas some months ago in Shanghai, China. Mr. Howard Barmil, DBA, MBA, exclusive Company liaison to the Middle East and North Africa ("MENA") region and International and Marketing Director for the Coates organization and Mr. James Pang will both work under the direction of Mr. Kontonicolas.
Company President and CEO, Mr. George J. Coates, comments: "Nick Kontonicolas is a personal friend of mine and it is good to have him on board. He is organizing the financing for the ramp-up of production, which should be completed soon. He will be working with me directly and other Company officials in accordance with the Company's five year business plan. I look forward to working with Nick to bring this Company and its plans to fruition."
There can be no assurance that the Company will be successful in any of its endeavors.
Safe Harbor Statement:
This press release contains forward-looking statements that are made pursuant to the safe harbor provisions of the Private Securities Litigation Reform Act of 1995. Please see our filings with the Securities and Exchange Commission. Our public filings with the SEC may be viewed and printed on the website maintained by the SEC at http://www.sec.gov.
Contact Information:

Coates International, Ltd.
Phone: 732-449-7717
Fax: 732-449-0764
www.coatesengine.com
www.mostadvancedengine.com