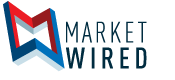 Quality Award for Kia Sportage SUV in J.D. Power Long-Term Satisfaction Test
- Kia Sportage Ranked First in J.D. Power Vehicle Dependability Study
- Sportage Outstrips Competition in Evaluation of 68 Models by 15,000 Drivers
- Results Published in German Car Magazine 'AUTO TEST'
- J.D. Power Victory Follows 'Zero Fault' Record for Kia Sportage in 'Auto Motor Und Sport' 100,000 km Endurance Test in June
/EINPresswire.com/ -- LONDON, UNITED KINGDOM -- (Marketwired) -- 07/27/16 -- The Kia Sportage 4x4 has picked up another award for its quality and reliability, securing first place in the 2016 J.D. Power Vehicle Dependability Study in Germany. The result comes only six weeks after the Sportage SUV completed a 100,000 kilometre endurance test conducted by German car magazine, Auto Motor und Sport, where it became the first car in the publication's history to complete the test without a single fault.
In J.D. Power's Vehicle Dependability Study, a long-term product quality survey, the third-generation Sportage stood out with an extremely low number of faults, measured by J.D. Power in problems per 100 cars (PP100). The Sportage's result of 45 PP100 not only resulted in victory in the Compact SUV segment, but also placed the car first among 68 models from 24 manufacturers in the overall ranking. The Sportage, which is Kia's bestselling model in Europe, recorded a 13-point lead over the second-place car.
The Kia Sportage SUV displayed no weaknesses in any of the disciplines. In categories for Exterior, Interior and Air Conditioning, it achieved the best ratings of any car in the survey. The Vehicle Dependability Study is conducted annually and is the largest long-term satisfaction survey of German car owners. This year, J.D. Power surveyed 15,453 motorists. The results will be published on 27 July in German car magazine 'AUTO TEST'.
Steffen Cost, Managing Director (COO), Kia Motors Deutschland, said: "Our customers' exceptionally high degree of satisfaction with the Kia Sportage is very gratifying. It is further proof of the quality of our cars, which also gained us first place in the 'Qualitatsreport 2015' (Quality Report) by 'Auto Bild' magazine and which we underscore with our seven-year warranty.
"We are convinced that the fourth generation of the Kia Sportage, which went on sale in January 2016, will also satisfy customers fully. The new model is a highly-developed compact SUV with a premium level interior, an award-winning exterior design, the latest comfort and safety technologies, a more efficient choice of engines, the new GT Line model - and, of course, Kia's high quality."
Notes
The global marketing information services company J.D. Power, which was founded in the United States in 1968, is internationally renowned for its customer satisfaction studies, which it has conducted in Germany since 2002. Over 15,000 motorists were interviewed online for the latest Vehicle Dependability Study. They were asked to provide details of their experience with their car, which they will have been driving for two years on average. Only models for which at least 75 assessable answers were submitted were included in the survey. Vehicle Dependability Study results are divided into categories for Quality / Dependability, Attractiveness and Running Costs. All responses are weighted and the results are used to draw up a ranking according to frequency of problems. Since 2008, J.D. Power's customer satisfaction studies have been published in the German car magazine 'AUTO TEST'.
For further information on Kia please visit www.kiapressoffice.com.
Follow Kia on twitter @KiaUKPR
Follow Kia at www.facebook.com/kiamotorsuk
Watch Kia at www.youtube.com/kiamotorsuk
Follow Sportage at http://all-newsportageuklaunch.co.uk/
Contacts:
Kia UK
Stephen Kitson
Director of Corporate Communications
T: 01932 832075 M: 07795 011 936
skitson@kia.co.uk

Kia UK
Daniel Sayles
Press Relations Manager
T: 01932 832073 M: 07747 149 149
dsayles@kia.co.uk

Kia UK
Sara Robinson
Senior Press Officer
T: 01932 832072 M: 07919 482 332
srobinson@kia.co.uk

Kia UK
Carly Escritt
Senior Press Officer
T: 01932 832071 M: 07557 268 252
cescritt@kia.co.uk

Kia UK
Moyosola Fujamade
Press Officer (press fleet)
T: 01932 832069 M: 07471 216 343
mfujamade@kia.co.uk

Kia UK
Emily Jacklin
Press Office Assistant
T: 01932 832079 M: 07795 011 475
ejacklin@kia.co.uk