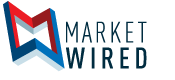 CrowdReviews.com Reveal Tips for Finding Pay Per Click Management Companies
/EINPresswire.com/ -- SANTA FE, NM--(Marketwired - July 27, 2016) - CrowdReviews.com, the leading platform for online marketing reviews, has released a set of tips to assist those searching for an online marketing agency to identify pay per click management companies which consistently meet the expectations of their clients. The tips outline the best ways for buyers to identify PPC management companies which are likely to be able to meet their own needs based on their consistency in achieving results for their other clients and positive reviews. While the tips are not a guaranteed set of steps for finding the best pay per click management company, the tips can help reduce the risk of dissatisfaction with an online marketing agency.
CrowdReviews.com suggests that buyers consider pay per click management agencies which have ample reviews written about the solutions they provide. Buyers should be erring on the side of caution when considering digital marketing agencies which lack reviews both positive and negative online for their services. It is recommended for buyers to also consult reviews from more than one source and to take notes on most common sentiments shared between different reviews. It is also important to identify whether the reviews are written by actual clients or if the reviews may be written by anonymous reviewers.
CrowdReviews.com suggests connecting with clients of online marketing agencies in order to hear of their own experiences. If a company has posted a review of an online marketing agency, contacting them for more information about their own experiences can help highlight any difficulties that one may encounter when hiring the agency.
Those searching for effective pay per click management companies can visit:
http://www.crowdreviews.com/ratings-of-best-pay-per-click-management-companies-based-on-user-reviews
Those interested in joining CrowdReviews.com can visit the following page to register or claim their profile:
http://www.crowdreviews.com/#registration
About CrowdReviews.com
CrowdReviews.com is a crowdreviewing platform which ranks over 500 software categories and 200 service categories.
Contact Information
Samuel Powers
941-257-4559
530-B Harkle Road,
STE 100,
Santa Fe, NM 87505