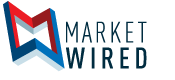 Vancouver Limo Offers BC Day Services
Vancouver Limo Company has extended services in Vancouver and the suburbs for the British Columbia Day.
/EINPresswire.com/ -- VANCOUVER, BC--(Marketwired - July 26, 2016) - Royal Limo, a luxury limousine service based out of Vancouver is extending its services for the BC Day on Monday August 1st. The company has added more limousines and drivers to its business for this special provincial holiday. In addition, the company is offering extension of its services to all the adjacent boroughs of Vancouver. With a newer fleet of sedans and luxury limousines, Royal Limo can now take many clients not only to their shopping destinations but also to their holiday parties and events promptly. More about Royal Limo can be found at http://www.royallimo.ca
To mark BC Day, Vancouver Royal Limo is offering great discounts to everyone who wants to travel in and around the city. No matter where people want to travel on August 1st, Royal Limo will transport them in style and luxury.
The company has kept up with the times and now has all its chauffeurs wear an elegant uniform. Further, Royal Limo has vehicles that are fully furnished with a fully integrated sound system, leather seats, tinted windows that offer privacy and a snack bar with a beverage. The company enlists a network of operators who guide the chauffeurs around traffic congestion or other road delays. So irrespective of where the client wants to go, be it a hotel, an office or a shopping mall, Royal Limo ensures that the guests are never late.
Guests who use Royal Limo will have several types of cars to choose from including the stretch limo, luxury sedan, SUV limo, party bus and the Cadillac Escalade.
Royal Limos is offering competitive rates for the entire week. Royal Limos has vehicles equipped with the latest GPS so passengers will not be late for their event or party. Limousines can be booked online or via a phone call.
About the Company
Royal Limo has a fleet of luxury vehicles for clients to select from. Over the years, Royal Limo has offered the most luxurious way to travel in and around Vancouver. All the vehicles are fully furnished with luxurious amenities for clients to enjoy while traveling. The company offers competitive rates and maintains excellent drivers with efficient door to door service. Additional information on Royal limo is available at http://www.royallimo.ca or call 604 727 0950.
Royal Limo
Mike Dorin
604-727-0950
www.royallimo.ca