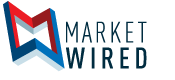 Donate Life California-DMV 10-Year Partnership Has Saved & Healed More Than 600,000 Lives
California Organ Donor Registrations Surpass 13.2 Million
/EINPresswire.com/ -- SACRAMENTO, CA--(Marketwired - July 26, 2016) - Registered organ, eye and tissue donors in California have saved nearly 7,000 lives and helped heal an estimated 600,000 more people since Donate Life California and the California Department of Motor Vehicles (DMV) became official partners 10 years ago.
The DMV began asking driver license and ID card customers if they wanted to join the state's official Donate Life California Organ & Tissue Donor Registry on July 1, 2006. By the end of that year, one million people had signed up on the secure and confidential database. Today, more than 13.2 million Californians have registered their decision to be a life-saving donor -- 95 percent through the DMV. The DMV adds about 20,000 new registrations each week.
"We do everything we can to honor the wishes of registered organ, eye and tissue donors," said Monica Johnson, Donate Life California board president and executive director of Sierra Donor Services, the nonprofit organ and tissue recovery organization in Sacramento. "For families, it's a comfort knowing their loved one's wishes so they don't have to wonder what their loved one's choice would have been."
"Less than one percent of people who die are able to save lives as an organ donor, so every registration is critical," said Eric Burch, Donate Life California CEO. "The work we do with partners like the DMV is vitally important because the need is so great. Yet, only about 45 percent of Californians are registered donors -- too many rule themselves out. You're never too old to register and your medical history doesn't necessarily affect your eligibility to be a donor."
"The DMV is proud to be part of an organization that has helped save the lives of so many Californians," said DMV Director Jean Shiomoto. "Our employees not only assist customers with signing up to become organ, eye, and tissue donors, but many of them are registered donors, and others are appreciative recipients. So, our partnership holds special meaning for us."
More than 120,000 people in the U.S., including 22,000 in California, are on the organ transplant waiting list; nearly 1,100 Californians died waiting last year.
"I am one of the lucky ones. My donor registered at the DMV. If he hadn't done that, I would not be alive today," said Alfonso Garcia, a Bay Area liver recipient who graduated this spring from the University of San Francisco. "I think of George every day and live my life to honor his gift."
Alfonso's organ donor, Sacramento resident George Becker, signed up as an organ donor when he got his driver license at 16. George died at 22 from a sinus infection that reached his brain. As an organ donor, he saved three lives, including Alfonso's. George's mother is grateful that something good came out of her son's sudden death.
"Seeing Alfonso become the young man he is thanks to my son's selfless decision to register as an organ donor fills my heart," said Connie Mays, George's mother. "I am so grateful and so proud of George, and it's wonderful to see how Alfonso honors my son."
The DMV has supported organ donation since 1976 when it began issuing pink "DONOR" dot stickers and donor cards, which were considered symbols of intent only. In 2005, the online Donate Life California Registry was launched, phasing out donor cards and offering Californians an opportunity to give formal, legal consent for donation. The next year, the DMV became an official partner and, instead of issuing stickers, began printing the familiar pink "DONOR" dot on driver license and ID cards.
Deborah Flores of Spring Valley near San Diego says if her son had not registered as a donor at the DMV, she probably would have said no when asked about organ donation because she wouldn't have known what he wanted. Xusha Brown, who went by ShuShu, was the unintended victim of a drive-by shooting on Interstate 8 in La Mesa in May 2013. He was just 22 years old.
"Losing a child is the worst thing a parent could ever experience," said Deborah Flores, ShuShu's mother. "But because he was a donor, the circle of life continues. Four lives were saved because my son was thinking of others. My son ended his journey here in this life with the best two titles to his name -- donor and hero. Forever my hero."
Organ donation has allowed Jolene Vargas of Baldwin Park in the Los Angeles area to raise her son and take care of her stepdad, who suffered from dementia, after her mom passed away. A two-time kidney recipient, Jolene's second donor registered at the DMV.
"I was a single mom and my son was just two years old when I was given three days to live. Now, more than twenty years and two transplants later, he's a successful young man working with one of the world's largest technology companies and I got the chance to take care of my dad when he needed me. I can't thank my donors enough for that."
Californians can register to be donors by checking "YES!" at the DMV or by signing up at donateLIFEcalifornia.org.
Fast Facts from Donate Life California:
California has the largest waiting list in the nation; the most deaths waiting; and the largest donor registry in the U.S. -- yet, only about 45 percent of residents sign up here.
85% of people are able to be tissue donors.
Less than 1% are able to be organ donors.
Last year, 953 Californians were organ donors.
Deceased donors saved the lives of 2,955 people in 2015 and 1,063 died waiting in our state.
For more information:
Photos & additional resources available at http://bit.ly/DLCMediaKit
California DMV
916-657-6437
dmvpublicaffairs@dmv.ca.gov
Bay Area: Noel Sánchez, Donor Network West
925-480-3400
media@dnwest.org
Los Angeles: Vanessa Schnaidt, Hershey Cause Communications
310-656-1001 ext. 105
vschnaidt@hersheycause.com
Sacramento: Deanna Santana, Sierra Donor Services
916-201-3295
dsantana@dcids.org
San Diego: Sharon Ross, Lifesharing
619-889-6161
ssross@ucsd.edu
About Donate Life California:
Donate Life California is the nonprofit, state-authorized organ, eye and tissue donor registry. Individuals can add their name to the registry by checking "YES!" every time they renew/apply for their driver license or ID card at the California Department of Motor Vehicles (DMV). This ensures their desire to donate life will be carried out. A pink "DONOR" dot is added to their driver license or ID as a symbol of their decision. Individuals can also sign up online at donateLIFEcalifornia.org or doneVIDAcalifornia.org. As a public service, the registry ensures all personal information is kept confidential and stored in a secure database, accessible only to authorized organ and tissue recovery personnel at the time of an actual donation opportunity. The registry is administered by Donate Life California and California's four nonprofit, federally designated organ procurement organizations (OPOs): Donor Network West, Lifesharing, OneLegacy and Sierra Donor Services.
Image Available: http://www.marketwire.com/library/MwGo/2016/7/25/11G107997/Images/DL-DMV-10-336bf5771a2fb9a489ec6ae79f6a7a4e.jpg
Image Available: http://www.marketwire.com/library/MwGo/2016/7/25/11G107997/Images/Alfonso_Garcia_-_with_photo_of_George_Becker-ac4dfea8ea9895f28c1e6577cf19a268.jpeg
Image Available: http://www.marketwire.com/library/MwGo/2016/7/25/11G107997/Images/George_Becker-30728dc60b1c9fe0b44cc75301779574.jpg
Image Available: http://www.marketwire.com/library/MwGo/2016/7/25/11G107997/Images/Xusha_Brown_-_far_right-a2b81b6e13acb17daf1cee0e2d125614.jpg
Image Available: http://www.marketwire.com/library/MwGo/2016/7/25/11G107997/Images/JoleneVargas-cc3c137d23058156b6f14724eddcf6d6.jpg
Contact:
Brianne Mundy Page
858-220-8351
brianne@donateLIFEcalifornia.org