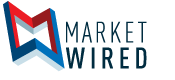 TrueMotion Launches Free Family Driving App to Increase Safety and Reduce Insurance Costs
New App Offers First-of-Its-Kind Measurement of Distracted Driving
/EINPresswire.com/ -- BOSTON, MA -- (Marketwired) -- 07/26/16 -- TrueMotion, a technology company that leverages the power of smartphone technology and big data to improve road safety, today announced the launch of a free app to increase peace of mind for parents. TrueMotion Family engages the whole family to become safer and more responsible drivers by tracking distracted driving and other risky behaviors. The app scores and ranks each driver and shares the results with each member of the family.
Available for iOS and Android, TrueMotion Family's full suite of features will encourage parents and young drivers to become more aware of their good and bad habits on the road, resulting in increased safety in the near term and potential cost savings in the long term.
Smartphones and other technologies within vehicles have increased the potential for driver distraction, thus increasing risk and expense for everyone. Car crashes are the leading cause of death for teenagers, and nearly 60 percent of those accidents are related to distracted driving. The average family auto insurance premium rises 79 percent with the addition of a teen driver. TrueMotion believes the only way to change these metrics and trends quickly and on a broad scale is via the smartphone.
"Parents have always worried about their teens on the road, but texting, social media and other mobile apps make it even worse," said TrueMotion CEO Vance Loiselle. "We can't be in the car all the time with our kids, so TrueMotion Family is the next best thing. It will make parents feel better about their kids behind the wheel, help them become better drivers and increase safety for everyone on the road."
"We know distracted driving is a big problem, but unfortunately very little accurate data is available to show how serious it is," said Emily Stein, President of Safe Roads Alliance. "TrueMotion Family is a big step in the direction to collect more insightful data on distraction while hopefully reducing distracted driving in the process."
Driver Scoring
TrueMotion Family automatically tracks each trip and gives each driver a score based on four key driving behaviors: Distraction (calls, texting, other apps like email and social media); Aggressive Driving (like accelerating and hard braking); High Speed (going faster than the posted speed limit); and Dangerous Time (12:00 a.m. - 4:00 a.m.). Everyone in the family can see each other's driving score, motivating the whole family -- parents included -- to drive responsibly and improve their score.
Distracted Driving Detection
TrueMotion Family provides first-of-its kind Distracted Driving information. It is able to detect the difference between a driver and a passenger, and whether you are holding the phone and texting, talking or using other apps like email, Pokemon™ Go or social networks. It measures two levels of distraction: Passive (e.g. Bluetooth phone call, navigation) and Active (e.g. texting, browsing, social media). A driver's score improves as the frequency of instances of distractions is reduced.
Location Awareness
Built in to TrueMotion Family is real-time tracking of family members' actual locations. The map-based display instantly shows parents where their teen driver is, regardless of whether he or she is the one driving. Should someone need help or assistance, parents know exactly where they are. Family members have the option to toggle the real time location feature on and off.
On-demand Roadside Assistance
If a roadside emergency occurs, TrueMotion Family users have an easy in-app tool to request roadside assistance. The feature provides access to a network of more than 50,000 service vehicles, 24 hours a day, every day, for assistance with towing, fuel, locked doors, flat tires, jump start, etc. The GPS on the mobile device offers pinpoint accuracy and allows the driver (and the parent) to track the response vehicle, ensuring timely and efficient assistance.
Family Engagement
Through its interface that displays the scores and trip reports of every family member, the app provides a platform for families to engage in discussions about safe driving. This could take the form of incentives, contests, trip reviews, etc. According to SafeKids.org, teens who have set driving rules with parents are more likely to be safe.
"We have a real opportunity to help young drivers develop safe driving habits early on, which will make a big difference in the overall safety of roads now and long into the future," said Loiselle. "At the same time, we have an opportunity to help parents and teens reduce the cost of insurance by creating an accurate rating of their actual driving ability. Safer roads and lower costs -- a win for everyone."
About TrueMotion
Headquartered in Boston, Mass., TrueMotion brings the power of data and mobile technology to address the growing problem of distracted driving, which is responsible for tens of thousands of deaths and hundreds of millions of dollars in insurance claims each year. TrueMotion's core technology platform enables insurance companies to distinguish between safe and risky drivers, reward safe drivers and help reduce the number of driving accidents. It offers TrueMotion Family, a free mobile app that makes it fun and easy for everyone in a family to track each other's driving behavior and to stay connected while on the road. More information is available at goTrueMotion.com.
Image Available: http://www2.marketwire.com/mw/frame_mw?attachid=3037599

Media Contact
John Williams
Scoville PR for TrueMotion
(206) 625-0075 x1
jwilliams@scovillepr.com