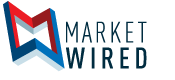 Dorman Products, Inc. Reports Sales and Earnings for the Second Quarter Ended June 25, 2016; Announces Investment in Powertrain Industries, Inc.
/EINPresswire.com/ -- COLMAR, PA -- (Marketwired) -- 07/26/16 -- Dorman Products, Inc. (NASDAQ: DORM)
Q2 sales increased 5% to $209.6 million


Q2 EPS increased 15% to $0.75 per diluted share


Cash flow from operations increased 14% to $12.6 million


Dorman Products, Inc. (NASDAQ: DORM) today announced sales for the second quarter ended June 25, 2016 of $209.6 million, an increase of 5% from $198.7 million in the second quarter of 2015. Diluted earnings per share for the second quarter ended June 25, 2016 increased 15% to $0.75 per share from $0.65 per share in the second quarter of 2015.
"Second quarter net sales were up 5% despite several headwinds, including lower purchases from one of our larger customers due to its first quarter inventory build and the consolidation of another large customer. The team executed well on many fronts which allowed us to deliver solid double digit earnings growth. We remain optimistic about the long term organic growth prospects for our business, and for the year we expect mid-to-high single-digit revenue growth and reported net income growth to be in the high single-digit to low double-digit range," said Matt Barton, President and Chief Executive Officer.
Gross profit margin for the second quarter of 2016 was 39.2% compared to 38.5% in the second quarter of 2015 primarily due to a favorable sales mix, lower freight costs and a lower provision for excess inventory. SG&A expenses increased 4% in the second quarter of 2016 to $41.2 million from $39.7 million in the second quarter of 2015 and were in line with expectations.
For the six months ended June 25, 2016, sales increased 8% over the prior year to $417.7 million from $387.2 million last year. Diluted earnings per share in 2016 rose 17% to $1.46 from $1.25 in the prior year. Operating cash flow increased to $36.5 million for the first six months of 2016 compared to $34.9 million in the first six months of 2015.
"Our focus continues to be on delivering innovative new products to drive organic growth. We introduced 871 unique SKUs during the second quarter. A total of 1,974 unique SKUs were introduced in the first six months of the year, a 15% improvement over the same period of 2015. Additionally, our HD Solutions business continues to impress. It was up 63% in the second quarter of 2016 compared to 2015 due to a customer product expansion at a large national account as well as widespread new product acceptance across the broader Heavy Duty marketplace. Year to date revenues from our Dorman HD Solutions line are approaching 2% of our consolidated net sales. I would like to thank all of our contributors for another successful quarter, and our customers and end-users for their continued support and acceptance of our new products," said Mr. Barton.
Dorman also announced that it has acquired a 40% interest in Powertrain Industries, Inc. ("PTI"), a leading manufacturer of driveshafts and driveline related products, for approximately $6 million in July 2016. PTI is headquartered in Garden Grove, CA with four driveshaft manufacturing facilities located regionally throughout the U.S., and gives Dorman a unique opportunity to service the growing need for complete driveshafts, and quality aftermarket components. A minimal 2016 impact on net income is expected as a result of the investment. "Ron Hart, President of PTI, and his team are the aftermarket leaders in the driveline space. We are excited to be able to partner with them to continue to grow the aftermarket through the rapid introduction of new and innovative driveline repair solutions," said Mr. Barton. "We've seen rapid technological change in driveline systems, and believe that this partnership provides an immediate opportunity to emerge as a leader in driveline repair parts."
The Company repurchased 122,500 shares of its common stock for $6.5 million at an average price of $52.77 per share during the second quarter of 2016, and has $57.8 million remaining under its current $150 million share repurchase program.
Dorman Products, Inc. is a leading supplier of Dealer "Exclusive" automotive replacement parts, automotive hardware, brake products, and household hardware to the Automotive Aftermarket and Mass Merchandise markets. Dorman products are marketed under the Dorman®, OE Solutions™, HELP!®, AutoGrade™, First Stop™, Conduct-Tite®, TECHoice™, Dorman® Hybrid Drive Batteries and Dorman HD Solutions™ brand names.
This press release contains "forward-looking statements" within the meaning of the Private Securities Litigation Reform Act of 1995, including statements related to the Company's future growth rates. Words such as "believe," "demonstrate," "expect," "estimate," "forecast," "anticipate," "should" and "likely" and similar expressions identify forward-looking statements. In addition, statements that are not historical should also be considered forward-looking statements. Readers are cautioned not to place undue reliance on those forward-looking statements, which speak only as of the date the statement was made. Such forward-looking statements are based on current expectations that involve a number of known and unknown risks, uncertainties and other factors which may cause actual events to be materially different from those expressed or implied by such forward-looking statements. These factors include, but are not limited to, competition in the automotive aftermarket industry, concentration of the Company's sales and accounts receivable among a small number of customers, the impact of consolidation in the automotive aftermarket industry, foreign currency fluctuations, dependence on senior management and other risks detailed in the Company's filings with the Securities and Exchange Commission, including its Annual Report on Form 10-K for the fiscal year ended December 26, 2015. The Company is under no obligation to (and expressly disclaims any such obligation to) update any of the information in this press release if any forward-looking statement later turns out to be inaccurate whether as a result of new information, future events or otherwise.


                   DORMAN PRODUCTS, INC. AND SUBSIDIARIES
                    Consolidated Statements of Operations
                  (in thousands, except per-share amounts)

                                                13 Weeks         13 Weeks
Second Quarter (unaudited)                    6/25/16  Pct.    6/27/15  Pct.
Net sales                                    $209,573 100.0   $198,721 100.0
Cost of goods sold                            127,409  60.8    122,151  61.5
Gross profit                                   82,164  39.2     76,570  38.5
Selling, general and administrative expenses   41,175  19.6     39,675  19.9
Income from operations                         40,989  19.6     36,895  18.6
Interest expense, net                              62   0.1         52   0.1
Income before income taxes                     40,927  19.5     36,843  18.5
Provision for income taxes                     14,945   7.1     13,700   6.9
Net income                                   $ 25,982  12.4   $ 23,143  11.6

Diluted earnings per share                     $ 0.75           $ 0.65

Weighted average diluted shares outstanding    34,626           35,614



                   DORMAN PRODUCTS, INC. AND SUBSIDIARIES
                    Consolidated Statements of Operations
                  (in thousands, except per-share amounts)

                                                26 Weeks         26 Weeks
Second Quarter (unaudited)                    6/25/16  Pct.    6/27/15  Pct.
Net sales                                    $417,721 100.0   $387,195 100.0
Cost of goods sold                            254,963  61.0    237,732  61.4
Gross profit                                  162,758  39.0    149,463  38.6
Selling, general and administrative expenses   82,838  19.9     78,916  20.4
Income from operations                         79,920  19.1     70,547  18.2
Interest expense, net                             119   0.0        104   0.0
Income before income taxes                     79,801  19.1     70,443  18.2
Provision for income taxes                     29,148   7.0     25,961   6.7
Net income                                   $ 50,653  12.1   $ 44,482  11.5

Diluted earnings per share                     $ 1.46           $ 1.25

Weighted average diluted shares outstanding    34,669           35,629



                   DORMAN PRODUCTS, INC. AND SUBSIDIARIES
                    Condensed Consolidated Balance Sheets
                                 (Unaudited)
                               (in thousands)

                                                         6/25/16    12/26/15
Assets:
Cash and cash equivalents                             $   87,897  $   78,659
Accounts receivable                                      216,784     203,923
Inventories                                              178,972     193,725
Prepaid expenses                                           5,443       2,326
Total current assets                                     489,096     478,633
Property, plant & equipment, net                          88,427      87,046
Goodwill and other intangible assets, net                 29,839      29,889
Deferred income taxes, net                                 7,642       7,557
Other assets                                              21,970      18,740
Total assets                                          $  636,974  $  621,865

Liabilities & shareholders' equity:
Accounts payable                                      $   52,883  $   63,967
Accrued expenses and other                                25,818      34,603
Total current liabilities                                 78,701      98,570
Other long-term liabilities                                5,724       5,259
Shareholders' equity                                     552,549     518,036
Total liabilities and equity                          $  636,974  $  621,865



Selected Cash Flow Information:
         (in thousands)         13 Weeks (unaudited)    26 Weeks (unaudited)
                                 6/25/16    6/27/15      6/25/16    6/27/15
Depreciation, amortization and
 accretion                     $    4,680 $    3,978   $    9,179 $    7,596
Capital expenditures           $    4,520 $    5,267   $   10,118 $   11,016