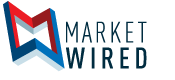 SST Software and CDMS Partner to Enhance Services
/EINPresswire.com/ -- STILLWATER, OK and MARYSVILLE, CA--(Marketwired - July 25, 2016) - SST Software, a leader in agricultural geospatial technology, and Crop Data Management Systems (CDMS) announced a partnership agreement to deliver crop protection and other product compliance information within SST's system.
"CDMS offers the comprehensive product and label database needed to provide reliable information to our users when and where they need it," said Matt Waits, Chief Executive Officer of SST Software. "SST's system integration offers the best solution for in-field and office precision ag management and recommendations."
The transition to CDMS' labels and compliance documents is complete and available to SST's U.S. and Canada users. With the dynamic changes in product availability in precision agriculture, CDMS has information on the latest crop protection database services. CDMS offers thousands of specific crop, pest and rate combinations, and full label and SDS access.
"This relationship will advance the service offerings of both companies and the clients we serve. SST's geospatial and in-field management tools are advancing the precision ag industry, and CDMS is excited to extend its reach through this partnership," says Vince Naso, CDMS CEO.
CDMS' database is available in SST's Summit and Sirrus. More information can be found at www.SSTSoftware.com. Follow SST Software on Facebook, Twitter and LinkedIn to stay up-to-date on the latest offerings.
About SST Software
Site-Specific Technology (SST) Software is a privately owned company headquartered in Stillwater, Oklahoma with branch offices in Oklahoma City, Tulsa, Illinois, Iowa, Brazil, Australia and South Africa. Since its inception in 1994, SST Software has been at the forefront of precision ag as one of the first pioneers of the industry. SST specializes in providing a holistic ecosystem of geospatial data tools developed on the foundation of location, standardization, automation, centralization and communication -- the essentials necessary to scale precision ag programs to optimal levels. Visit http://www.SSTSoftware.com for more information about SST Software.
About CDMS, Inc.
CDMS, Inc. provides real-time crop protection, adjuvant and nutritional product databases and decision support technologies to the agricultural and food industries CDMS services are utilized by a broad-range of market participants including product manufacturers, distributors, dealers, consultants, applicators, growers, seed companies and food companies. CDMS is the leading provider of API's to ag technology and data platform companies needing the highest level of accuracy and completeness. For more information about CDMS visit www.cdms.net, Twitter, Facebook and LinkedIn.
SST Software Contact:
Courtney Arnall
Marketing Manager
405-533-4977
carnall@sstsoftare.com

CDMS Contact:
Scott Mueller
scott@cdms.net
800-237-2367