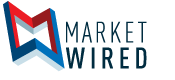 Tyco Integrated Fire & Security Introduces Cloud Video Surveillance System
Fully Cloud-Managed Video Surveillance Now Available to Provide Secure Remotely Accessible Video Management
/EINPresswire.com/ -- BOCA RATON, FL -- (Marketwired) -- 07/25/16 -- Tyco Integrated Fire & Security (TycoIFS), a leading fire protection, security and life-safety solutions provider in Canada, announced the availability of Cloud Video, a low total cost of ownership cloud-based video solution provided by Eagle Eye. Customers using Cloud Video are able to view live and recorded video from any location using a standard web browser or mobile device.
Cloud Video works with any number of IP or analog cameras, which allows it to meet the needs of commercial businesses, as well as mid-size and small business owners.
"Businesses are becoming more distributed than ever, which poses unique security challenges," said Vince Scarpelli, manager, product strategy, video solutions. "Designed to scale to any number of locations, Cloud Video offers a system that is easy to manage, from anywhere, and provides optimal protection for what matters most to businesses -- their people and assets."
Convenience and Affordability
With no PCs to manage or software to install, Cloud Video allows users to get up and running quickly with minimal disruption to their daily business. Eagle Eye is compatible with a wide array of cameras, so customers have the option to leverage their existing cameras. Additionally, with the option to store recorded video in the cloud, there's no need for physical storage at the user's business or offsite. Furthermore, the solution offers remote software upgrades, which removes the need for on-site service. TycoIFS understands that some businesses need the flexibility of both on-premise and cloud storage, however, so customers can also purchase a CVMS appliance for local storage and video management.
Efficiency and Scalability
Cloud Video helps businesses manage video surveillance for multiple geographically distributed locations from any Internet-enabled computer or mobile device. Multiple users are able to view the video at the same time, no matter their location, and based on user preferences, the solution will send an e-mail alert to designated individuals depending on customer selected system events.
About Tyco Integrated Fire & Security, Canada
Tyco Integrated Fire & Security is a leader in the market, providing comprehensive fire protection, security and life-safety solutions for businesses and large enterprises across Canada. We provide single-source solutions with a portfolio that includes fire alarm, sprinkler, suppression, healthcare and emergency communications, access control, intrusion, video and monitoring. Our 2,000 employees, across 35 local offices, help protect over 100,000 Canadian businesses and institutions. For more information, visit www.tycoifs.ca.
Contact:
Anne Lines
tycoIS@matternow.com
978.518.4512