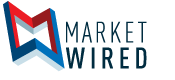 CrowdReviews.com Urges Merchants to Select Reviewed Credit Card Processors
/EINPresswire.com/ -- SANTA FE, NM--(Marketwired - July 23, 2016) - CrowdReviews.com, the leading platform for merchant service reviews, has released a statement urging merchants to select credit card processing services with ample reviews written about them. The payment processing industry is a fast growing industry with many businesses offering their own credit card processing solution. It will become increasingly important for merchants to spend the extra time to find a payment processor with a long history of customer satisfaction while also finding one that meets their requirements.
Prior to making a purchasing decision, CrowdReviews.com urges those searching for credit card processing solutions to perform their due diligence in identifying payment processors with a long history of meeting customer expectations. It can be difficult for a merchant to switch from one credit card processor to another, thus making it important for the selection of a credit card processor to be carefully made.
CrowdReviews.com produces credit card processing rankings on the website through the use of a transparent algorithm. The transparent algorithm takes into consideration a number of elements including five major factors detailed on the "how do we rank" page located on CrowdReviews.com. The five major elements include review strength, sentiment strength, engagement strength, profile strength, and verified status. Both satisfied and dissatisfied customers are urged to voice their opinions on the features, fees, and customer support practices to assist those searching for a reliable payment processor.
To view the rankings of the best credit card processing companies visit:
http://www.crowdreviews.com/ratings-of-best-credit-card-processing-companies-based-on-user-reviews
To review the algorithm and how it affects credit card processors visit:
http://www.crowdreviews.com/how-do-we-rank
To register or claim a profile on CrowdReviews.com, please visit:
http://www.crowdreviews.com/#registration
About CrowdReviews.com
CrowdReviews.com is a crowdreviewing platform which ranks over 500 software categories and 200 service categories.
Contact Information
Samuel Powers
941-257-4559
530-B Harkle Road,
STE 100,
Santa Fe, NM 87505