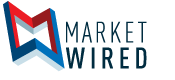 CrowdReviews.com Announces Guide for Selecting Web Hosting Companies
/EINPresswire.com/ -- SANTA FE, NM--(Marketwired - July 23, 2016) - CrowdReviews.com, a platform for reviewing and ranking online services, has released a set of tips assisting those searching for reputable web hosting services. The tips outline helpful steps buyers can take to identify effective web hosting solutions based on the experiences of other buyers. While the tips can help reduce the risk of dissatisfaction, they are not a guaranteed set of guidelines to find the perfect web hosting company.
CrowdReviews.com recommends that buyers consider web hosting companies which have ample reviews written about them regarding the quality of their service, their customer service, and the plans they offer. With thousands of companies offering web hosting services it will become increasingly important to perform research prior to signing up for a web hosting plan. Buyers are encouraged to find sources for reviews and information produced by buyers and those not representing the web hosting companies themselves. CrowdReviews.com provides reviews on vendor profiles with the distinction on whether the review is written by a customer, employee, competitor, or an anonymous user.
It is also recommended for buyers to better identify their needs and objectives with web hosting services and to compare different offerings based on the software they make available, the level of hosting being provided, and information about the hosting environment. Not every web hosting company offers the same level of support or the same specifications for the hosting environment. It is important to understand what a website needs and whether the web hosting company is able to meet those requirements.
Those looking for effective web hosting companies can visit:
http://www.crowdreviews.com/ratings-of-best-web-hosting-companies-based-on-user-reviews
Those interested in joining CrowdReviews.com can visit the following page to register or claim their profile:
http://www.crowdreviews.com/#registration
About CrowdReviews.com
CrowdReviews.com is a crowdreviewing platform which ranks over 500 software categories and 200 service categories.
Contact Information
Samuel Powers
941-257-4559
530-B Harkle Road,
STE 100,
Santa Fe, NM 87505