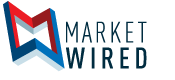 CrowdReviews.com Reveals Tips for Selecting Credit Card Processing Companies
/EINPresswire.com/ -- SANTA FE, NM--(Marketwired - July 22, 2016) - CrowdReviews.com, a platform for reviewing and ranking merchant services, has released a guide to assist those looking for effective credit card processing solutions to help them find a payment processor which meets their needs and objectives. Businesses small and large rely on credit card processing companies to accept payments from their customers either online or in-person. The guide provides advice on how to select a credit card processing which consistently meets the expectations of their merchant in terms of pricing, customer service, and overall ease of implementation. While the tips cannot produce a guaranteed result for any one merchant, the tips can reduce the risk of dissatisfaction with processing solutions which do not meet merchant expectations.
CrowdReviews.com recommends that buyers consider credit card processing companies which have numerous reviews written about their payment processing from real people. Many review websites or online reviews may be written under a pseudonym; it is important to perform research to ensure that the reviewers are real business owners which have used their services in actual production. It is recommended for those searching for a credit card processor to not only try to identify reviews which may be critical of a payment processor, but to utilize multiple sources for reviews.
it is also recommended for merchants to better identify their needs and objectives with payment processing and to use the features and offerings of a credit card processor as a guide towards determining whether the payment processor meets those objectives. Not every payment processor will offer the same products, services, and rates. It is important to understand not only current requirements, but potential requirements in the future. Switching a payment processor can cause difficulties in accepting payments and ensuring timely receipt of payments from customers. Ensuring your credit card processor can scale with your needs can be a long-term benefit.
To view the rankings of the best credit card processors visit:
http://www.crowdreviews.com/ratings-of-best-credit-card-processing-companies-based-on-user-reviews
Those interested in joining CrowdReviews.com can visit the following page to register or claim their profile:
http://www.crowdreviews.com/#registration
About CrowdReviews.com
CrowdReviews.com is a crowdreviewing platform which ranks over 500 software categories and 200 service categories.
Contact Information
Samuel Powers
941-257-4559
530-B Harkle Road,
STE 100,
Santa Fe, NM 87505