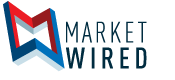 Umbra Applied Technologies Group CEO Letter Signals Growth
/EINPresswire.com/ -- TAMPA, FL -- (Marketwired) -- 07/21/16 -- Umbra Applied Technologies Group, Inc. (OTC: UATG), announced today that its CEO released a letter to its shareholders outlining a more than $5 million capital investment in growth over the last 34 months with an additional $23 million equity investment into mergers and acquisitions. The company has acquired proprietary and strategic intellectual property through significant investment in its, secret research and development arm, UAT's Applied Sciences Division (ASD) and the acquisition of more than five formerly private companies.
In the letter released earlier in the week, Chief Executive Officer, Alex Umbra stated, "We have purchased technology and more than five companies totaling $23 million dollars in acquisition costs without increasing our debt". While this accomplishment is impressive, it signals what earlier public statements have long telegraphed; UATG not only intends to up-list but they intend to do it quickly. This is further bolstered by Mr. Umbra's statement, "We have improved operations by building a staff with some of the best and brightest experts in their respective fields. Our team is developing a world-class intellectual property portfolio that is pressing the development of many paradigm-shifting products".
In keeping with UATG's previous announcements, Mr. Umbra's letter hints at what is to come by stating that they expect to achieve some very significant milestones over the next several months. The previous public announcements making such inferences resulted in revolutionary products being announced such as the highly touted UBR-16 combat rifle, revolutionary Helix wind turbine and the first of its kind ClearView wrist fixator which sources have told us is in its final phase as a second generation design sure to impress.
It appears that UATG is in its final stages of start-up and growing into what will appears to be a provider of premium products and services.
Announcing changes in hiring protocols, employment opportunity programs, employee training, compensation packages, bonuses and work force management programs are indicative of a company maturing into an organization comfortable with its business model and its execution. UATG has streamlined its infrastructure and overhead by consolidating resources into its new Tampa location, thus eliminating the expense of its Short Hills, NJ offices. These actions serve to create a more efficient business execution, build shareholder value and reallocate capital to delivering product to the consumer. It appears that UATG is in its final stages of transitioning from a start-up to what appears to be a fully operational provider of premium products and services.
To view the shareholders letter referenced above please follow this link: http://uatgroup.com/wp-content/uploads/2014/06/CEO-Letter-Outlining-Current-State-of-Business-Execution-12JUL16.pdf
For more information visit www.uatgroup.com or www.umbraappliedtechnologies.com
Forward-Looking and Cautionary Statements: This press release contains "forward-looking" statements that are based on present circumstances and on Umbra Applied Technologies Group predictions with respect to events that have not occurred, that may not occur, or that may occur with different consequences and timing than those now assumed or anticipated. Such forward-looking statements, including any statements regarding the plans and objectives of management for future operations or products, the market acceptance or future success of our products, and our future financial performance, are not guarantees of future performance or results and involve risks and uncertainties that could cause actual events or results to differ materially from the events or results described in the forward-looking statements. Forward-looking statements are made only as of the date of this release and Umbra Applied Technologies does not undertake and specifically declines any obligation to update any forward-looking statements. Readers should not place undue reliance on these forward-looking statements.
Jack Thompson
(702) 902-2361