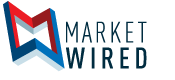 Anchor Ingredients Acquires Processing Facility, Adds Export Division and Secures Food Safety Audit
The Additions Expand Anchor's Processing Capacity, Open New Markets and Solidify the Company's Commitment to Food Safety
/EINPresswire.com/ -- FARGO, ND -- (Marketwired) -- 07/20/16 -- Anchor Ingredients Co. (Anchor) today announced the acquisition of a special crop processing facility in Buffalo, ND, the launch of a new export division, and successful completion of an industry leading food safety audit.
The processing facility is located in the center of key special crop growing regions and will dramatically increase Anchor's storage and processing capacity. The facility has access to the BNSF railroad and is conveniently located near Interstate 94. Additional pulse storage and complimentary processing capabilities at the Buffalo facility, in conjunction with the company's ongoing operations in Hillsboro, ND, further solidifies Anchor as the leading special crop origination and processing company in North Dakota.
The company's new export division will be managed by two recent additions -- Raychel Cook and Dustin Kreger. Cook and Kreger both joined Anchor in mid-2016 and were previously leading merchants at Viterra Inc. and Columbia Grain, respectively. The addition of two export merchants expands Anchor's reach beyond North America and gives the company's customer base unique visibility into the global markets.
On May 13th, 2016, Anchor passed the AIB International Food Safety Audit. The audit exemplifies the company's continued commitment to food safety and quality at its Hillsboro facilities.
Anchor was founded in 2015 in cooperation with The Arthur Companies to originate, process and distribute a wide range of safe, high quality ingredients to the food and pet food industries. The company has four facilities in North Dakota and is focused on value-added processing to offer its customers a true end-to-end ingredient supply chain.
To learn more about Anchor Ingredients, please visit www.anchoringredients.com.
Media Contacts:
Anchor Ingredients Co.
Al Yablonski
Co-Founder, Managing Director
al.yablonski@anchoringredients.com
701.499.1480

Flint Group
Melissa Reichert
Melissa.reichert@flint-group.com
701.499.2150