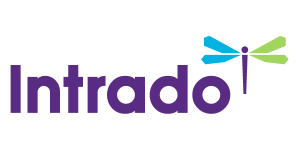 Cicis Alerts Customers of Data Breach at Some Locations
Systems have been secured at all restaurants
/EIN News/ -- COPPELL, Texas, July 19, 2016 (GLOBE NEWSWIRE) -- Cicis says that an ongoing investigation has revealed that payment systems at a limited number of locations were infected by malware that may have been used to expose guests' payment card information. The malware has been removed, and a complete list of affected restaurants is available here.

The company reports that in early March of 2016, it received reports from several of its restaurant locations that point-of-sale systems were not working properly. The point-of-sale vendor immediately began an investigation to assess the problem and initiated heightened security measures. After malware was found on some point-of-sale systems, the company began a restaurant-by-restaurant review and remediation, and retained a third-party cybersecurity firm, 403 Labs, to perform a forensic analysis.
Additional details of the breach and dates of potential exposure are available at www.cicis.com/news. Cicis has also established a dedicated, toll-free Privacy Line to answer guest questions at 877-220-1388. Callers should use reference number 8771062016.
"Our guests are our first priority at Cicis, and when we first learned of unusual activity in our system, we took immediate action to investigate, root out and fix the problem, and enact further safety measures," said Cicis CEO Darin Harris. "We want to reassure our guests that all malware has been removed, and we will continue to monitor and improve our systems to protect their payment card information."
The company has notified the proper authorities in each state where stores were affected and will work closely with law enforcement in their investigation into this cybercrime.
The company encourages guests who used payment cards at the affected restaurants during the period of potential exposure to monitor their payment card statements so they can immediately report any unauthorized activity to their card issuer. Additional information on how consumers can protect themselves is available at www.cicis.com/news and on the toll-free Privacy Line.
About Cicis
Coppell, Texas-based Cicis has nearly 450 corporate and franchised buffet-style pizza restaurants in 33 states. For more information about Cicis, visit cicis.com or Facebook.com/cicis.
Media Contact: Kristen Kauffman
SPM Communications
817-329-3257
kristen@spmcommunications.com