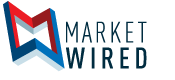 PetroFrontier Corp. Announces Results of Reconvened Annual and Special Meeting
/EINPresswire.com/ -- CALGARY, ALBERTA -- (Marketwired) -- 07/19/16 -- PetroFrontier Corp. ("PetroFrontier") (TSX VENTURE: PFC) announces that the resolution to approve Kasten Energy Inc. ("Kasten") as a new Control Person (as such term is defined by the policies of the TSX Venture Exchange) of PetroFrontier was approved at the reconvened annual and special meeting of shareholders held on July 19, 2016 by a vote of 89.45% of the independent shareholders voting.
PetroFrontier expects to close the previously announced purchase of assets from Kasten on or about July 21, 2016.
About PetroFrontier Corp.
PetroFrontier's head office is in Calgary, Alberta and its common shares are listed for trading on the TSXV under the symbol "PFC".
Contacts:
Robert J. Iverach, Q.C., President and CEO
Robert L. Gillies, Vice President Finance and CFO
PetroFrontier Corp.
(403) 718-0366
(403) 718-3888 (FAX)
info@petrofrontier.com
www.petrofrontier.com