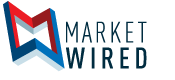 Tenaris Announces Completion of Usiminas' Capital Increase Process
/EINPresswire.com/ -- LUXEMBOURG -- (Marketwired) -- 07/19/16 -- Tenaris S.A. (NYSE: TS) (BAE: TS) (BMV: TS) (MILAN: TEN) announced today that, following the completion of the subscription process in connection with the previously announced issuance of 200 million ordinary shares of Usinas Siderúrgicas de Minas Gerais - Usiminas at BRL 5.0 per share, Usiminas' extraordinary general shareholders' meeting homologated the resulting BRL 1 billion capital increase and authorized the issuance of such ordinary shares.
Throughout the various stages of the subscription process, TenarisConfab has subscribed to a total of 11.5 million ordinary shares for a total amount of BRL 57.5 million (approximately USD 16.6 million). In addition, on April 20, 2016, TenarisConfab subscribed to 1.3 million preferred shares for a total amount of BRL 1.6 million (approximately USD 0.5 million).
Following the issuance of these ordinary shares, TenarisConfab will own a total of 36.5 million ordinary shares and 1.3 million preferred shares, representing 3.0% of Usiminas' capital, and the T/T Group (including TenarisConfab, Ternium and its subsidiaries Siderar and Prosid) will own 39.6% of Usiminas' ordinary shares and 1.8% of Usiminas' preferred shares.
Some of the statements contained in this press release are "forward-looking statements." Forward-looking statements are based on management's current views and assumptions and involve known and unknown risks that could cause actual results, performance or events to differ materially from those expressed or implied by those statements.
Tenaris is a leading global supplier of steel tubes and related services for the world's energy industry and certain other industrial applications.
Giovanni Sardagna
Tenaris
1-888-300-5432
www.tenaris.com