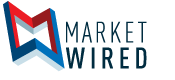 Webinar: Digitally Transforming the Customer Experience; Moving From What You Have to What Your Customers Expect
Join Us for a Webinar Featuring Sheila McGee-Smith, Founder and Principal Analyst at McGee-Smith Analytics, and Karen Hardy, Senior Director of Product Management at Avaya
/EINPresswire.com/ -- SANTA CLARA, CA--(Marketwired - July 19, 2016) -
What: Join leading communications industry analyst and strategic consultant, Sheila McGee-Smith, and Avaya senior director of Engagement Solutions, Karen Hardy, as they discuss the importance of multi-touch customer experiences, how data and analytics reshape customer service outcomes, and how Avaya Oceana™ can innovate, optimize and future-proof your customers' journeys.
When: Wednesday, July 20, 2016, 10:00 a.m. Pacific or 5:00 p.m. Pacific
Where: Select a session and register at http://bit.ly/29QGFem
Why Attend: The next generation tech-savvy customer prefers digital channels in the form of social media, web chat, email, and self-service channels to phone-based conversations. For contact centers, the message is clear: digitally transform or face extinction. What may not be clear is how to make this transformation, and Avaya can help. Avaya has not only been helping businesses deliver on customer experience longer than anyone, but as the market leader, Avaya has defined the market and continues to do so.
About Avaya
Avaya is a leading provider of solutions that enable customer and team engagement across multiple channels and devices for better customer experience, increased productivity and enhanced financial performance. Its world-class contact center and unified communications technologies and services are available in a wide variety of flexible on-premises and cloud deployment options that seamlessly integrate with non-Avaya applications. The Avaya Engagement Environment enables third parties to create and customize business applications for competitive advantage. The Avaya fabric-based networking solutions help simplify and accelerate the deployment of business critical applications and services. For more information please visit www.avaya.com.
Follow Avaya on Twitter, Facebook, YouTube, LinkedIn, Flickr, and the Avaya Connected Blog.