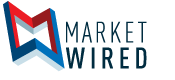 Luxury Kitchen Cabinet Provider Snaidero USA Expands Collection
LOS ANGELES, CA--(Marketwired - July 19, 2016) - Snaidero USA -- the nation's leading luxury modern kitchen cabinetry provider will now offer designers and developers a more traditional kitchen model that incorporates the hottest kitchen trends of 2016. Mostly known for its modern kitchen designs, the Company has recently introduced KELLY by designer Massimo losa Ghini. This new kitchen cabinetry line uses influences of traditional European design and gives them a fresh new look by mixing them with modern kitchen trends.
With industry leaders emphasizing lighting as a key feature to help underline dimension and safety within a space, Snaidero USA took note and added KELLY. The cabinetry line incorporates this trend into its core structure while also providing the ability to integrate additional lighting sources. Inner shelving is equipped with lighting devices that illuminate the inside of the cabinets, directing light both upward and downward. The glass cabinet door and backlit glass shelving further enhance visibility and luminosity. KELLY provides a stylish kitchen space that is functional and safe.
With space being an elusive requisite that modern home dwellers desire, KELLY offers several smart and accessible storage solutions, as well as plenty of additional space for large kitchen equipment and cookware. In addition the glass unit's yield and open shelving look, affording someone to exhibit their favorite items while eliminating routine dusting and clean-up.
Subtle contemporary applications such as the lacquer finish enhances the longevity and maintenance of a Snaidero USA kitchen. Lacquer finishes also make for easy cleaning, accommodating the needs of the frequent cosmopolitan traveler who prefers a classic look, but wants the convenience of modern design.
KELLY offers a classic appearance yet incorporates smart design and removed unwarranted details, providing a sophisticated translation on the familiar. The framed door replaces traditional handles with integrated channeled ledges for a more streamlined aesthetic. The optional corner inserts for the cabinet doors (available in lacquered bronze or silver) are reminiscent of centuries of Italian craftsmanship. Additional accents of the KELLY kitchen design are the cosmic black granite worktop and a 120 cm varnished bronze steel range hood. To learn more about KELLY and its design options, contact the nearest Snaidero USA showroom.
Seen in Architectural Digest, Interior Design and a recipient of several GOOD DESIGN™ awards, Snaidero USA continues to deliver meticulously designed luxury modern kitchens that homeowners have come to expect. Snaidero USA has become an industry preferred vendor throughout its four decade legacy. Snaidero USA is dedicated to green practices, using non- toxic materials and manufacturing processes that limit impact towards the environment.
About Snaidero USA
Snaidero USA is the exclusive North American distributor of Snaidero kitchen cabinets, for almost 40 years, Snaidero USA has offered the finest in luxury Italian kitchen design to North America and Central America through a retail network of 21 showrooms. Snaidero USA also serves the multi-housing industry, partnering with top developers like, Howard Hughes Corporation, Fortune International Group, Turnberry, AEG, ASPAC Developments and the CMC Group, for over 160 projects completed to date. Today, under the leadership of its President, Comm. Dario Snaidero, Snaidero USA is the leader in North-American imports of European kitchen cabinets. Through its Snaidero USA Living collection, the company also offers made-in- Italy furniture for bathrooms, closets, bedrooms, living rooms and dining rooms. The kitchens are made of eco-friendly, non-toxic materials through production processes with limited impact towards the environment. Snaidero USA is a member of the US Green Building Council. For more information, please visit www.snaidero-usa.com.
About Snaidero R. SpA (Italy)
Founded in 1946, Snaidero is Italy's leading manufacturer of high-end kitchen cabinets. A wealth of experience built over 70 years of tradition and innovation. Always at the forefront of style and innovation, Snaidero partners with world-renowned artists, architects, and industrial designers, such as Ferrari stylist Pininfarina, international architect Massimo Iosa Ghini and acclaimed Italian designers Lucci and Orlandini, to create top-of-the-line products manufactured with environmental responsibility.
/EINPresswire.com/ -- Image Available: http://www.marketwire.com/library/MwGo/2016/7/11/11G106111/Images/Kelly_BiancoLuceOpaco-90764e80e3bd92da98152e79f12d4a30.jpg
MEDIA CONTACTS
Anna Paola Snaidero
Denise Rodriguez
pr@snaidero-usa.com
310-516-8499