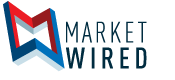 NoteVault Appoints Prakash Iyer to the Board
Construction Technology Innovator Welcomes Trimble Executive
/EINPresswire.com/ -- SAN DIEGO, CA--(Marketwired - July 19, 2016) - NoteVault, leading provider of voice-driven reporting solutions for the construction, architectural, and engineering industries, announced the addition of Prakash Iyer to its board of directors. Iyer, a seasoned entrepreneur with both startup and large company experience, currently serves Trimble Navigation as vice president of software architecture and strategy.
"We are excited to take Prakash's strategic industry insights and apply them to our vision for NoteVault," said Peter Lasensky, founder and CEO for NoteVault. "We want to capitalize on the mega-trends affecting our industry, and Prakash has been instrumental at providing this insight in his capacity at Trimble for the last decade."
"NoteVault is clearly empowering construction staff in the field. I see a wealth of untapped experience on job sites that applications like NoteVault will unlock to the benefit of construction staff, businesses,and of course consumers," said Prakash Iyer.
Recent Constructech magazine Top Product for 2016 Winner, NoteVault will look to utilize Iyer's strategic construction technology experience to help accelerate its position in the industry.
"There are many exciting developments happening now at NoteVault," said Lasensky. "We are looking forward to enhanced growth and opportunity with Prakash on board."
About NoteVault
NoteVault provides patented voice-driven mobile reporting solutions for the commercial construction, architectural, and engineering industries. NoteVault enables superintendents to quickly and easily report project activity from the field using nothing but their voice and their mobile phone. This information is transcribed and made available through email or a web-based interface. NoteVault saves contractors time and money, while protecting against potential lawsuits. For more information, please visit notevault.com.
Links:
Website: http://www.notevault.com
LinkedIn : https://www.linkedin.com/company/notevault
Facebook: https://facebook.com/Notevault/
Twitter: https://twitter.com/NoteVault
NoteVault and the stylized logo are registered in the U.S. Patent & Trademark Office. All other product or service names are the property of their respective owners. © 2016 NoteVault, Inc. All rights reserved.
Contact:
Heather Dueitt
NoteVault
(858) 255-7977
heather.dueitt@notevault.com