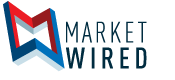 Three Steps to an FDA and ISO Compliant PLM Implementation
Webinar Hosted by Omnify Software With Guest Speaker From Autonomic Technologies
/EINPresswire.com/ -- TEWKSBURY, MA -- (Marketwired) -- 07/19/16 --

WHAT: Complimentary, educational webinar focused on the value of moving from paper processes to an electronic system to manage product information and how to do it compliantly.
Transitioning from paper-based document control and change management to an electronic system can be a bit intimidating, particularly for regulated medical device companies. This webinar is hosted by Omnify Software with a client guest speaker sharing real world scenarios. Attendees will learn about why and how a medical device manufacturer should automate development processes with Product Lifecycle Management (PLM), things to be aware of, and three steps to a compliant implementation.
WHEN: Thursday, August 4, 2016 at 1:00 P.M. eastern
WHERE: Event will be presented online; those interested in attending this event can register at: https://omnifysoftwebinars.webex.com/omnifysoftwebinars/onstage/g.php?MTID=eeff3898c0144a5b7d2212cfbaced58c5
WHO: Joseph Ko, Director of Quality for Autonomic Technologies (ATI), www.ati-spg.com, will share his experience configuring and implementing many computerized systems including Agile PLM, Expandable MRP, and Omnify Empower PLM. David Whitney, VP of Strategic Sales for Omnify Software will moderate the webinar http://www.omnifysoft.com
About Omnify Software
Omnify Software, the leading provider of business-ready Product Lifecycle Management (PLM) solutions for discrete manufacturers, helps OEMs shorten development cycles, accelerate product innovation and improve bottom-line profitability. Omnify's commitment to customer success has resulted in a unique solution that is quick to implement, easy to use, and provides an open integration platform. Our web-based solution offers flexible deployment options that allow customers to deploy on-premises, hosted or in the cloud. Omnify is well-known for superior customer service, delivering outstanding training, development and support with a team of experienced technology professionals. For more information about Omnify Software Product Lifecycle Management, please call 978-988-3800, email info@omnifysoft.com or visit www.omnifysoft.com, LinkedIn, Twitter, Facebook and YouTube; or subscribe to the Omnify Software RSS Feed.
"Omnify" is a registered trademark of Omnify Software. Any trade, product or service name referenced in this document using the name "Omnify" is a trademark and/or property of Omnify Software. All other trade, product, or service names referenced in this release may be trademarks or registered trademarks of their respective holders.
Media Contact:
Alaine Portnoy
Omnify Software
Email Contact
(978)-988-3800

Valerie Harding
Ripple Effect Communications
Email Contact
(617)-536-8887