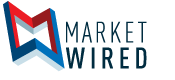 CyberAgent Selects Juniper Networks to Drive Next-Generation Network Expansion
Juniper's Cloud Solution Comprised of Integrated Routers, Switches and Virtual Chassis Technology Will Be Used to Upgrade the Internet Giant's Networking Infrastructure in Support of Over 40 Million Users
/EINPresswire.com/ -- TOKYO, JAPAN--(Marketwired - July 19, 2016) - Juniper Networks (NYSE: JNPR), an industry leader in automated, scalable and secure networks, today announced that CyberAgent, Inc., a leading Internet services company, has chosen Juniper Networks® MX480 3D Universal Edge Routers, alongside the QFX5100 Director and EX3300 Ethernet Switches, to drive expansion of its infrastructure into a cloud-enabled, next-generation network.
As CyberAgent transitions its networking infrastructure to the cloud, Juniper's cloud solution will deliver new levels of performance and agility required to simplify management of its massive service resources and array of network devices, in support of the over 40 million users across the company's businesses and platforms.
Operating across its three main business areas of media, internet advertising and the gaming industry, including its flagship blogging and social networking portal Ameba, the new routers, switches and Virtual Chassis technology complement Juniper products previously deployed by CyberAgent including the MX240 3D Universal Edge Routers and SRX5800 Services Gateways.
Having experienced an exponential increase in traffic from steady growth across its popular services portfolio, CyberAgent required a scalable expansion of its network infrastructure to increase density and performance, all while reducing operational workload. Another urgent priority was the implementation of an advanced management system that could minimize potential service disruptions potentially resulting from multiple network expansions.
News Highlights
CyberAgent has upgraded its networking infrastructure with powerful, SDN-ready MX480 3D Universal Edge Routers, EX3300 Ethernet Switches and the QFX5100 Director.
Juniper products provide high-performance, highly scalable solutions for CyberAgent and enables it to run a refreshed, robust infrastructure with zero tolerance for network downtime across the company's portfolio of Internet services.
The company has also adopted Juniper's Virtual Chassis technology, enabling multiple physical switches to operate as a single virtual switch, which increases scale while significantly reducing management man-hours.
In the central Global Zone of the CyberAgent network, the space and power-efficient MX240 and MX480 in the Virtual Chassis configuration offer the performance and reliability needed to interconnect multiple data centers, while also being utilized as a gateway with the Internet and Internet exchanges.
The SRX5800 Services Gateways are used to protect internal systems from large amounts of traffic.
The newly deployed QFX5100 Director and EX3300 Ethernet Switches are currently controlling server rack management segments running approximately 8,000 virtual machines.
In addition, Juniper Networks Junos® operating system has greatly helped CyberAgent streamline network management and enabled seamless rollbacks via the 'configuration' mode command.
Supporting Quotes
"The wide-scale popularity of CyberAgent's services and offerings demands a stellar networking infrastructure offering the best in performance, automation and stability. We are delighted to be selected as CyberAgent's continued networking partner of choice and we look forward to further supporting their amazing growth story across Japan and beyond."
- Tomohiro Furuya, country manager of Japan, Juniper Networks
Additional Resources:
Juniper Blogs and Community: J-Net
Juniper 1on1 app: Stay up to date with all things Juniper right from your smartphone. Download from iTunes and Google Play store today.
About Juniper Networks
Juniper Networks challenges the status quo with products, solutions and services that transform the economics of networking. Our team co-innovates with customers and partners to deliver automated, scalable and secure networks with agility, performance and value. Additional information can be found at Juniper Networks (www.juniper.net) or connect with Juniper on Twitter and Facebook.
Juniper Networks, the Juniper Networks logo, Junos and QFabric are registered trademarks of Juniper Networks, Inc. and/or its affiliates in the United States and other countries. Other names may be trademarks of their respective owners.
Media Relations:
Kenneth Chew
Juniper Networks
+65-6511-3529
kchew@juniper.net