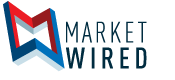 Williams Scotsman Awarded Contract to Provide Modular Products and Services to Members of Purchasing Cooperative in 47 States
Member Educational Institutions Able to Purchase Buildings, Portable Storage and Relocatable Walkways Under Competitively Bid Terms and Rates
/EINPresswire.com/ -- BALTIMORE, MD -- (Marketwired) -- 07/19/16 -- Williams Scotsman, an Algeco Scotsman company and leading provider of modular space and storage solutions in North America, today announced the National Intergovernmental Purchasing Alliance-The Cooperative Purchasing Network (National IPA-TCPN) awarded the company a vendor contract to provide modular buildings, portable storage and relocatable walkways at competitively bid pricing to member educational institutions in 47 of the 48 contiguous states (excluding NJ).
"Williams Scotsman has served as a modular provider to TCPN member organizations since 2002 and we are excited to further expand our relationship with this renewed award. Overall, we have a long history of providing high quality space solutions to public and private schools, higher education facilities as well as other public sector organizations," said Brad Soultz, EVP and President of Williams Scotsman Americas. "This cooperative purchasing contract provides National IPA-TCPN members preferred access to our extensive network throughout the US."
With over 60 branch locations in the continental United States alone and a fleet of over 100,000 modular units, classrooms and storage containers, Williams Scotsman is well-positioned to serve the needs of TCPN's members quickly and efficiently.
National IPA-TCPN members or other public/educational organizations interested in learning more about working with Williams Scotsman can access the company's vendor profile here.
The three-year contract became effective July 1, 2016, and includes an option to renew annually for an additional two years if agreed to by the Region 4 Education Service Center in Texas.
About Williams Scotsman
Williams Scotsman, an Algeco Scotsman company, offers space solutions for the construction, education, energy, industrial, commercial/retail, healthcare, and government markets, with operations in the United States, Mexico, and Canada. Williams Scotsman serves customers' modular space and storage needs through a network of nearly 100 locations throughout North America. For more information, visit www.willscot.com.
About Algeco Scotsman
Algeco Scotsman is the leading global business services provider focused on modular space, secure portable storage solutions, and remote workforce accommodation management. Headquartered in Baltimore, Algeco Scotsman has operations in 24 countries with a modular fleet of approximately 280,000 units. The company operates as Williams Scotsman and Target Logistics in North America, Algeco in Europe, Elliott in the United Kingdom, Ausco in Australia, Portacom in New Zealand, and Algeco Chengdong in China.
Media Contact:
Lisa Trapani
RoseComm®
ltrapani@rosecomm.com
410-245-0094