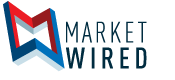 Winchester Systems Doubles Capacity of RR2P Rugged Removable Canister Disk Arrays
Certified to Current Military Standards
/EINPresswire.com/ -- BILLERICA, MA -- (Marketwired) -- 07/19/16 -- Winchester Systems Inc., a leading data storage solutions provider, announced that their RR2P Rugged Removable Canister disk array now has doubled capacity to 80 TB. The RR2P is designed for mobile use aboard planes, ships and ground transports. It enables authorized personnel to quickly remove reconnaissance and surveillance images and video from the RAID disk array and immediately plug it into a ground station for analysis -- and insert new canisters into the mobile asset for rapid redeployment.
Each rugged removable canister holds ten 2.5" HDD or SSD drives with capacities up to 4 TB each. In capturing high resolution imaging data, recording speed is of the essence and the RR2P delivers up to 2,200 MB per second data throughput.
Recently, the RR2P has been certified to meet these current military standards:
MIL-STD-461F - EMI/RFI
MIL-STD-704 - Aircraft Power
RTCA DO-160 - Airborne Equipment and Shock
MIL-STD-810G - Environmental and Vibration
The RR2P is lightweight 2U RAID disk array chassis made of milled aluminum, weighting only 48 pounds with HDDs and 44 pounds with SSDs in two removable canisters. All ten disks in a canister are carried as a single unit by a handle for safe transport and locks into place with a positive locking lever. Reliable canister connectors are military grade for field usage and are mounted to float to protect against shock and vibration.
"The field-proven RR2P is widely deployed in the US military and now has 80 TB capacity," according to Ms. Inese Lanka, the company's senior director of federal sales. "In this recent update, it was also certified to more current military standards," she added.
Designed for harsh environments, each canister includes an easy-to-replace filter that protects against ambient dust and humidity. For added confidence in these environments, the RR2P canisters are each equipped with a real-time LCD status display that alerts the operator to any malfunction including temperature, controller, disk drives and other factors so that immediate remedial action can be taken to keep the mission on track.
The RR2P is a configurable Fibre Channel 8 Gb hosted product, with two ports per canister, that offer options including AC or DC power supplies variety of HDD and SSD storage alternatives. It is conveniently only 17" wide to mount with a variety of standard rackmount rails and offers optional base plate mounting screws for secure lockdown to the vehicle.
A white paper on the RR2P entitled, "9 Reasons the RR2P Pluggable Canister RAID is Right for Military Surveillance" is available. Register and download by clicking here.
Prices for RR2P start under $40,000 and are built to order with 8-12 week delivery.
About Winchester Systems Inc.
Winchester Systems provides high performance data storage solutions for commercial and military applications. www.Mil-Rugged.com.
Contact:
Inese Lanka
Senior Director of Federal Sales
Winchester Systems Inc.
703-450-0640
ilanka@winsys.com