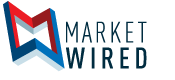 Deem Announces New Top-Level Management Team
Silicon Valley Veteran John F. Rizzo Anchors Team as President and COO
/EINPresswire.com/ -- SAN FRANCISCO, CA--(Marketwired - July 19, 2016) - Deem, a leading mobile and cloud technology solution provider for the business travel industry, announced today that it has appointed a new top-level executive team to lead the company into the future. John F. Rizzo, who recently joined Deem as President and Chief Operating Officer, has made the following additions to the team: Tom Allen, Senior Vice President and Chief Technology Officer; David Shiba, Senior Vice President and Chief Financial Officer; Chethan Visweswar, Senior Vice President of Software; and Peg Wynn, Senior Vice President of Human Resources. These appointments follow last week's naming of Tony D'Astolfo as Senior Vice President and Chief Commercial Officer.
Mr. Rizzo was most recently Chief Marketing Officer, Chief Customer Officer and General Manager at SolarWinds, an IT software company that grew from $325 million to $505 million in revenues during his tenure and was taken private in a $4.5 billion transaction by SilverLake and Thoma Bravo. Prior to SolarWinds, he was Chief Marketing Officer at Jive Software, where he helped grow the business from $75 million to $150 million in revenues in 24 months and completed a successful $1.75 billion IPO. Mr. Rizzo has served as CEO at several early-stage startups with successful exits and early in his career held senior leadership roles at Oracle, Apple, and Intel.
"We are excited about Deem's new level of focus, innovation, partnering and execution across our travel, expense and car service businesses," said Krish Panu, co-founder and Managing Director of Pointguard and Deem CEO and Chairman of the Board of Directors. "With this new management team and their experience in startups and large public companies across the technology and travel industries, we are well-positioned for long-term success."
Prior to joining Deem, Tom Allen held senior IT and technology leadership roles at Visa International, Trimble, @Road and others. David Shiba joins Deem from Vertical Response (a Deluxe Company) and was with Satmetrix, Informative, Travelocity and Arthur Anderson. Chethan Visweswar returns to Deem after serving as a member of the senior leadership team at Coupa, and was previously with Deem, Merced Systems and Hewlett Packard. Peg Wynn joins Deem after holding senior leadership roles at TeleNav, Qualcomm, Aetheros, Granite, Adobe Systems, Xilinx and Intel.
About Deem
Our mission is simple. We make business travel less complicated for travelers, less costly for employers and more profitable for service providers. Using our industry-leading software solutions, employees book travel and car service and report those expenses faster and more easily than ever before. Corporations control costs more effectively. Travel management companies deliver more engaging customer experiences. Car service operators benefit from new efficiencies and widen their customer reach. We've helped thousands of forward-thinking companies modernize their systems, improve travel management and save big money. Deem is backed by leading venture capital funds as well as corporate and private equity investors. The company is headquartered in San Francisco, CA.
Press Contact

Jackie Miehls
310.749.9492
Jackie.Miehls@deem.com

EIN Presswire does not exercise editorial control over third-party content provided, uploaded, published, or distributed by users of EIN Presswire. We are a distributor, not a publisher, of 3rd party content. Such content may contain the views, opinions, statements, offers, and other material of the respective users, suppliers, participants, or authors.