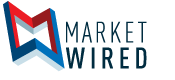 Kansas Manufacturing Employment Inched up Over Past Year
/EINPresswire.com/ -- EVANSTON, IL--(Marketwired - July 18, 2016) - Manufacturing employment in Kansas inched up over the past year, reports the 2016 Kansas Manufacturers Directory®, a manufacturers database and directory published by Manufacturers' News, Inc. (MNI) Evanston, IL. According to MNI's industrial database, manufacturers in Kansas added 1,226 jobs between April 2015 and April 2016, or less than one percent.
Kansas' 4,190 manufacturers employ 210,472 in the state, reports MNI.
"Kansas gets high marks for its solid infrastructure and educated workforce," says Tom Dubin, President of the Evanston, IL-based publishing company, which has been surveying industry since 1912. "However, the state's budget shortfall has unfortunately put capital funding out of reach and impeded growth."
MNI reports Kansas' transportation equipment industry remains the state's largest sector by number of jobs, employing 40,238, down a half percent over the year. The second-ranked food products sector employs 33,077, a half percent less than a year ago, while employment in third-ranked industrial machinery rose 1.8% to 29,073 jobs.
Additional industries in Kansas that gained jobs included paper products, up 8.4%; lumber/wood, up 3.5%; and chemicals, up 2.7%.
Kansas industries that shed jobs over the year included primary metals, down 7.1%; stone/clay/glass, down 5.1%; furniture/fixtures, down 5%; instruments/related products, down 2.1%; and rubber/plastics, down 1.6%.
For the full report, including specific company news, click here or visit http://www.mni.net/news/
MNI's regional data shows gains were concentrated in Kansas' Southeast region, with employment up 1.5% to 97,917 jobs. Northeast Kansas posted a slight half percent gain to 89,022 workers, while Northwest Kansas lost 2.2% of its manufacturing jobs, currently home to 16,443. Industrial employment declined 3.6% in Southwest Kansas, with the region home to 7,090 jobs.
City data collected by MNI shows Wichita ranks first in the state for number of manufacturing jobs, with 54,007 workers, up 2% over the year. Second-ranked Kansas City accounts for 12,920, down a half percent, while third-ranked Lenexa is home to 11,541 workers, down 4%. Fourth-ranked Olathe accounts for 7,808 jobs, up 2.1%, and fifth-ranked Topeka is home to 7,765, up 3%.
Established in 1912, MNI is the nation's oldest and largest compiler of industrial information, offering tailored solutions to help customers connect with 430,000 manufacturers and suppliers. MNI's industrial marketplace IndustryNet: http://www.industrynet.com is a one-stop resource that connects buyers with suppliers of 10,000 + products and services, and allows users to obtain competitive quotes, create and view company profiles, post company news releases, photos, videos, job openings, and more. MNI's subscription service EZ Select: http://www.ezselect.com provides access to MNI's live interactive database of manufacturers. For more information, contact MNI at 847-864-7000 or visit http://www.mni.net
Image Available: http://www.marketwire.com/library/MwGo/2016/7/14/11G106629/Images/KS_2016-a1ec4a558092a318a6aa6e8095303dff.jpg
Contact:
Jennifer Ratcliff
Manufacturers' News, Inc.
(847) 864-9440 ext. 241
jratcliff@mni.net