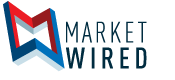 Husky Energy to Announce 2016 Second Quarter Results
/EINPresswire.com/ -- CALGARY, ALBERTA--(Marketwired - July 14, 2016) - Husky Energy (TSX: HSE) will release its second quarter 2016 results before markets open on Friday, July 22, 2016. A conference call will be held the same day beginning at 9 a.m. Mountain Time (11 a.m. Eastern Time).
CEO Asim Ghosh, COO Rob Peabody, CFO Jon McKenzie and Downstream Senior VP Bob Baird will participate in the call.
Conference Call Details:
To listen live:
Canada and U.S. Toll Free: 1-800-319-4610
Outside Canada and U.S.: 1-604-638-5340
To listen to a recording (after 10 a.m. July 22)

Canada and U.S. Toll Free: 1-800-319-6413
Outside Canada and U.S.: 1-604-638-9010
Passcode: 00616 followed by # sign
Duration: Available until August 22, 2016
Audio webcast: Available for 90 days at www.huskyenergy.com under Investor Relations
Husky Energy is one of Canada's largest integrated energy companies. It is headquartered in Calgary, Alberta, Canada and its common shares are publicly traded on the Toronto Stock Exchange under the symbol HSE. More information is available at www.huskyenergy.com
For further information, please contact:

Investor Inquiries:

Rob Knowles
Manager, Investor Relations
Husky Energy Inc.
587-747-2116

Media Inquiries:

Mel Duvall
Manager, Media & Issues
Husky Energy Inc.
403-513-7602

EIN Presswire does not exercise editorial control over third-party content provided, uploaded, published, or distributed by users of EIN Presswire. We are a distributor, not a publisher, of 3rd party content. Such content may contain the views, opinions, statements, offers, and other material of the respective users, suppliers, participants, or authors.