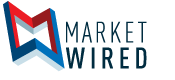 SunTrust Bank's Monogram(R)-Based Loan Program Offers New Education Loan Refinance Option
/EINPresswire.com/ -- ATLANTA, GA and MEDFORD, MA--(Marketwired - July 14, 2016) - SunTrust Banks, Inc. (NYSE: STI) and The First Marblehead Corporation (NYSE: FMD) announced today that SunTrust's Monogram®-based loan program will offer a new in school refinance option. Under this new product option, approved borrowers will be able to refinance eligible private student loans, regardless of their original lender, into a new SunTrust private student loan.
"This new product option will provide eligible students with the opportunity to take advantage of competitive interest rates, and flexible repayment options and terms to help them build financial confidence," said Mark Smith, Executive Vice President and Consumer Lending Portfolio Manager for SunTrust.
"We believe that by using this feature, students will have the flexibility to borrow for the upcoming year while also refinancing prior loans, and to choose a repayment term and type that best reflects their needs at this point in their academic careers," said Daniel Meyers, First Marblehead's Chairman and Chief Executive Officer.
Under the new product option, approved borrowers who choose to refinance eligible private student loans into a new SunTrust Bank private student loan will have the ability to select from multiple repayment terms at fixed or variable interest rates, and will have the option of choosing to start repayment immediately, make a small monthly payment while in school or defer all payments until after graduation. This flexibility, a hallmark of the Monogram platform, empowers borrowers to minimize either the total interest they pay over the life of each loan or the size of the payments they will need to make on a monthly basis. Further, the new product option could allow borrowers to benefit from their progression in school since receiving their existing private student loans, as such advancement lowers their borrowing risk, and thus may help them obtain lower interest rates and improve their credit profiles going forward.
Based on data provided by The College Board (Trends in Student Aid 2015), First Marblehead estimates that there is approximately $40 billion of private student loan volume outstanding among students still enrolled in college. This important new product option allows First Marblehead the opportunity to help SunTrust pursue that market opportunity, and offer approved students the ability to refinance their debt.
About SunTrust Banks, Inc.
SunTrust Banks, Inc. is a purpose-driven company dedicated to Lighting the Way to Financial Well-Being for the people, businesses and communities it serves. Headquartered in Atlanta, the company has three business segments: Consumer Banking and Private Wealth Management, Wholesale Banking, and Mortgage. Its flagship subsidiary, SunTrust Bank, operates an extensive branch and ATM network throughout the high-growth Southeast and Mid-Atlantic states, along with 24-hour digital access. Certain business lines serve consumer, commercial, corporate and institutional clients nationally. As of March 31, 2016, SunTrust had total assets of $194 billion and total deposits of $152 billion. The company provides deposit, credit, trust, investment, mortgage, asset management, securities brokerage, and capital market services. SunTrust leads onUp, a national movement inspiring Americans to build financial confidence. Join the movement at onUp.com.
About The First Marblehead Corporation
First Marblehead helps meet the need for education financing by offering national and regional financial institutions and educational institutions through its Monogram® platform, an integrated suite of design, implementation and credit risk management services for private label, customizable private education loan programs. For more information, please see www.firstmarblehead.com. First Marblehead supports responsible lending and is a strong proponent of the smart borrowing principle, which encourages students to access scholarships, grants and federally-guaranteed loans before considering private education loans; please see www.SmartBorrowing.org. First Marblehead offers outsourced tuition planning, billing, payment technology services and refund management services through its subsidiary Tuition Management Systems LLC. For more information, please see www.afford.com. Through its subsidiary, Cology LLC, First Marblehead offers private education loan processing and disbursement services for lenders. For more information, please see www2.cology.com.
Safe Harbor for Forward-Looking Statements
Statements in this press release regarding new product features to be offered in connection with SunTrust Bank's Monogram-based loan programs, as well as any other statements that are not purely historical, constitute forward-looking statements for purposes of the safe harbor provisions of The Private Securities Litigation Reform Act of 1995. These forward-looking statements are based upon our expectations as of July 14, 2016. The inclusion of this forward-looking information should not be regarded as a representation by us or any other person that the future expectations expressed or implied by us will be achieved. You are cautioned that matters subject to forward-looking statements involve known and unknown risks and uncertainties, including economic, legislative, regulatory, competitive and other factors, which may cause our actual financial or operating results, or the timing of events, to be materially different from those expressed or implied by forward-looking statements. Important factors that could cause or contribute to such differences include: the successful introduction of the new product and market acceptance of the new product. We specifically disclaim any obligation to update any forward-looking statements as a result of developments occurring after the date of this press release, even if our estimates change, and you should not rely on those statements as representing our views as of any date subsequent to the date of this press release.
Contact:
Alan Breitman
Chief Financial Officer
The First Marblehead Corporation
One Cabot Road, Suite 200
Medford, MA 02155
617.638.2065

Contact:
Hugh Suhr
Vice President - Corporate Communications
SunTrust Banks, Inc.
285 Peachtree Center Avenue NE
Atlanta, GA 30303
404.827.6813

EIN Presswire does not exercise editorial control over third-party content provided, uploaded, published, or distributed by users of EIN Presswire. We are a distributor, not a publisher, of 3rd party content. Such content may contain the views, opinions, statements, offers, and other material of the respective users, suppliers, participants, or authors.