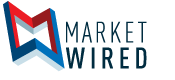 Screening Test for DMO Dicamba(R)-Resistant Soybeans in the Commercial Ag Stream
/EINPresswire.com/ -- PORTLAND, ME--(Marketwired - July 14, 2016) - EnviroLogix is pleased to announce the launch of its QuickStix Kit for DMO, testing for Dicamba®-resistant soybeans in bulk soy. Soybeans that have been genetically modified to resist the Dicamba herbicide contain an enzyme called Dicamba monooxygenase (DMO) and are sold under the trade name Roundup Ready 2 Xtend®.
With European Union approval still pending for the stacked GMO event, Dicamba-resistant soybeans have seen a lot of press; soybean growers, elevators, exporters and processors may be in need of a rapid method to screen soybeans for the accidental commingling of Dicamba-resistant soybeans in the supply chain. EnviroLogix has the test kits needed, offering a test time of 5 minutes, to check incoming trucks as well as storage bins at the level of one DMO soybean in 400.
Whether meeting specific identity-preserved contract conditions or protecting downstream products prohibited from including this trait, the QuickStix Kit for DMO provides fast, affordable, accurate results in minutes.
"EnviroLogix, as the market leader in rapid test kits for GMOs, has developed many strong partnerships in the agriculture industry," said Kyle Donovan, Business Unit Manager. "This latest offering showcases our commitment to supporting the needs of all facets of the industry with the information needed for critical decision making."
Three million acres are reportedly planted with this trait, roughly 3.5% of the total soy acres planted. These soybeans could make their way into the commercial soy stream, and EnviroLogix stands ready to support customized risk management models that can lower the chances of accidentally accepting soybeans that do not meet trade or customer requirements.
"EnviroLogix has long held a leadership role when it comes to partnering with trait providers and grain handlers," explained Dean Layton, Senior Vice President. "It's that partnership stance, creating relevant connections, which cements our standing throughout this industry. Together, we ensure that agricultural supply chains function smoothly, based on accurate testing results that are fair to all."
Please visit www.envirologix.com/DMO for more information about EnviroLogix DMO tests, risk analysis, and links to other news items relating to DMO Dicamba-resistant soybeans.
About EnviroLogix
Founded in 1996, EnviroLogix develops, manufactures, markets and sells rapid test kits for detecting GMOs, mycotoxins, and other targets tested in agriculture and feed markets. In 2009, EnviroLogix introduced rapid, field-friendly molecular diagnostics, DNAble, designed specifically for agricultural, plant pathogen and veterinary applications. Please visit www.envirologix.com for additional information.
Dicamba and Roundup Ready 2 Xtend® are registered trademarks of Monsanto.