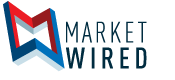 Mid-America Machining and Milacron Plastics Technologies Group Settle Patent Lawsuit
/EINPresswire.com/ -- BROOKLYN, MI--(Marketwired - July 14, 2016) - Mid-America Machining, Inc. ("Mid-America") and Milacron Plastics Technologies Group LLC ("Milacron") jointly announce that they have resolved and settled a patent lawsuit concerning blow molded plastic dairy containers. The specific terms of settlement are confidential.
Mark Berry, President and CEO of Mid-America Machining, Inc., said in a statement; "We are very pleased to return to our position in the marketplace as the industry's exclusive provider of our patented lightweight container designs. Furthermore, we respect Milacron's right to make and sell its alternatively-styled lightweight container designs. Both parties have a long history of serving the blow molding industry, and we look forward to resuming business as usual as we each strive to support our customers in a very competitive marketplace."
According to Dave Skala, General Manager of Milacron's Global Blow Molding business, "Our companies -- Milacron and Mid-America -- both know and respect each other very well. I said at the outset of this lawsuit that Milacron has always respected other company's patents, without compromise, just as we expect other companies to respect our patents. I am pleased that we were able to resolve the dispute in a manner that clearly validated our commitment to those principles. I am happy that Milacron will be able to sell its advanced, proprietary, and non-infringing lightweight container designs freely to those customers that prefer our design."
The official court record shows that the lawsuit was dismissed on May 10, 2016.
For more information, contact: Mid-America Machining, Inc., 11530 Brooklyn Road, Brooklyn, MI 49230, 517-592-8988, www.mid-americamachining.com.
Press Contact:

Peter Lobbestael
Mid-America Machining
517-592-8988
Email contact