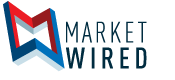 One Kit to Detect Them All
EZ-Ject A/C and Fluid Kit Key to Preventive Leak Maintenance
/EINPresswire.com/ -- WESTBURY, NY--(Marketwired - July 11, 2016) - Is there anything more annoying than trying to track down all the different kinds of stubborn and hard to find leaks? Just so you can then do the real work of repairing them? Tracerline® EZ-Ject™ A/C and Fluid Kit (TP-8617) is the only leak detection kit you will need for all your preventive maintenance plans. Because this one kit has everything to pinpoint all leaks… refrigerant… oil… and fluid systems.
Fast and accurate, the work horse of the kit is the OPTI-PRO™ cordless, "true UV" (violet light) LED leak detection flashlight (3 AAA batteries included). The OPTI-PRO has an impressive 100,000-hour LED service life. And with power comparable to high-intensity, 100-watt lamps, it provides optimal fluorescent dye contrast and responsiveness up to 15 feet away (4.6m).
In addition to the OPTI-PRO, the kit comes with:
an EZ-Ject™ universal, co-solvent free, multi-dose A/C dye cartridge (TP-9870) that services up to 14 vehicles
a 1 oz. bottle of Dye-Lite® All-In-One™ oil dye (TP-3405) compatible with all oil-based fluid systems
a 1 oz. bottle of Dye-Lite® (TP-3900) water-based dye for coolant leaks
an EZ-Ject™ A/C dye injector with hose and coupler
fluorescence-enhancing glasses
All these tools come packed in a convenient and durable carrying case for easy storage and retrieval.
The best thing about Tracerline dyes is that you don't need to waste time or money flushing them away. Because they can safely stay in the system, Tracerline dyes become the most cost-effective method of finding future leaks too.
For additional information, call toll-free 1-800-641-1133. Outside the U.S. and Canada, call 516-333-1254, or check out Tracerline.com.
Headquartered in Westbury, New York, Tracer Products has been at the forefront of leak detection technology for over 60 years. Tracerline® fluorescent dyes are so effective they have been successfully installed in more than 205 million vehicles to date, and are OEM approved by Acura, Audi, BMW, Honda, Ford, GM and Volkswagen, among others. In addition to fluorescent dyes, the company offers a full line of rugged, top-quality, award-winning leak detection lamps, diagnostic tools and dye injection systems used in automobiles and heavy duty vehicles. Tracer Products is dedicated to upholding high standards in design manufacturing, ensuring customer satisfaction and in continuing to lead the world in leak detection solutions.
Image Available: http://www.marketwire.com/library/MwGo/2016/7/11/11G106105/Images/TP-8617_Kit-45c46cba91f7901896b22ca4d12990fe.jpg
Image Available: http://www.marketwire.com/library/MwGo/2016/7/11/11G106105/Images/TP-8610CS_OPTI-PRO_application_without_circle-5f5657ce40889299950148bacef53b7e.jpg
Attachment Available: http://www.marketwire.com/library/MwGo/2016/7/11/11G106105/2016_Heavy_Duty_Brochure-5e9a60916472af429c9439fa9950dabb.pdf
Contact:
Tracer Products
infor@tracerline.com