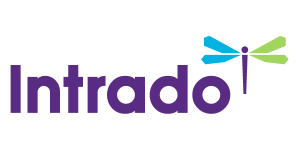 CB Old Country Store® and Kroger Partner to Feed Families in Need
Food Bank of South Central Michigan gifted with $5,000 in free groceries
/EIN News/ -- LEBANON, Tenn., July 12, 2016 (GLOBE NEWSWIRE) -- CB Old Country Store®, a leading provider of traditional, country-style classics in the supermarket, partnered with Kroger Tuesday to feed Michigan families in need by donating $5,000 in free groceries to the Food Bank of South Central Michigan.

A photo accompanying this announcement is available at http://www.globenewswire.com/NewsRoom/AttachmentNg/43012924-2120-4cd1-8b0c-00afe5699b8e
CB Old Country Store hosted a special presentation at the Kroger grocery store in Jackson, Michigan to support the food bank and the people it serves. Representatives from the Food Bank of South Central Michigan were presented with a gift card for $5,000 in free groceries at Kroger, courtesy of CB Old Country Store.
"We are so thankful to CB Old Country Store and Kroger for continuing to be amazing community partners and joining us in the fight against hunger in Jackson County," said Patty Parker, Executive Director, Food Bank of South Central Michigan. "It's community partners like these that help us to reach the more than 23,000 people in Jackson County who are food insecure."
The Food Bank of South Central Michigan is a non-profit organization whose mission is to feed hungry people and build a community that makes grocery products accessible to everyone. The food bank serves an eight county region through its Battle Creek, Mich. facility and agency network, and offers a variety of programs to help eliminate hunger. Nearly 190,000 people receive assistance from the food bank every year.
As part of the event, Kroger customers were treated to samples of the iconic, country-style products of CB Old Country Store, including savory deli meats like Sweet Smoked Ham, Pan Roasted Turkey Breast and Oven Roasted Turkey Breast.
"Today's donation to the Food Bank of South Central Michigan continues the CB Old Country Store tradition of giving back to Michigan communities," said CB Old Country Store Licensing Manager Julie Whitnel. "We're proud to be helping the food bank feed thousands of people in need in the Jackson area and beyond."
To learn more about the Food Bank of South Central Michigan, visit foodbankofscm.org. 
About CB Old Country Store®
Bring home the homestyle taste with CB Old Country Store® food products. Now available at your supermarket, from center cut bacon to a variety of deli meats, CB Old Country Store® provides a convenient way to enjoy homestyle flavors with your family and friends. Experience the comfort of good country cooking at a fair price. For more information and to find products near you, visit cboldcountrystore.com.
DISCLAIMER: Neither Cracker Barrel Old Country Store, Inc. nor CB OLD COUNTRY STORE products are affiliated with Kraft or Kraft's CRACKER BARREL cheese.
CB Old Country Store name and logo are trademarks of CBOCS Properties, Inc. used under license by Smithfield Packaged Meats Sales Corp.
About Smithfield Foods
Smithfield Foods is a $14 billion global food company and the world's largest pork processor and hog producer. In the United States, the company is also the leader in numerous packaged meats categories with popular brands including Smithfield®, Eckrich®, Nathan's Famous®, Farmland®, Armour®, John Morrell®, Cook's®, Kretschmar®, Gwaltney®, Curly's®, Margherita®, Carando®, Healthy Ones®, Krakus®, Morliny®, and Berlinki®. Smithfield Foods is committed to providing good food in a responsible way and maintains robust animal care, community involvement, employee safety, environmental and food safety and quality programs. For more information, visit www.smithfieldfoods.com.
About Food Bank of South Central Michigan
The Food Bank of South Central Michigan serves a 285 member hunger-relief network, helping area families in Barry, Branch, Calhoun, Hillsdale, Jackson, Kalamazoo, Lenawee and St. Joseph counties. The Food Bank is a member of Feeding America and the Food Bank Council of Michigan. The Food Bank is also a United Way program delivery partner.
Contact:
Faye Shroff
704-591-4353
fshroff@breakinglimits.net