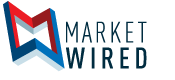 Fairsail Selected to Deliver Global HR for Rapidly Growing Spencer Ogden
Company Chooses Fairsail to Drive Business Benefits With Enhanced Global HR and Improved Productivity
/EINPresswire.com/ -- Fairsail, global provider of award-winning cloud HRIS for the mid-market, today announced that it has been selected by Spencer Ogden, an innovative global recruitment business that specializes in sourcing skilled Energy, Infrastructure and Engineering professionals, to provide a flexible and scalable HR solution to support its growing business.
Founded in 2010, Spencer Ogden initially had 13 staff across two sites, but has since scaled rapidly to a headcount of more than 350 across 15 locations worldwide. This fast growth was the catalyst that drove the company's need for a HR system that would cater to the demands of its fast-paced business, streamline day-to-day processes and allow for a much better HR service that would deliver real business benefit.
Spencer Ogden's rapid growth also made it difficult for its business leaders to gauge an accurate view of its workforce; existing processes designed to identify key talent and keep track of headcount were struggling to keep up with the company's employee growth. With Fairsail HRMS, the Spencer Ogden team will now have access to business-transforming people analytics, giving the company a real-time view of its workforce at any time, and from anywhere.
Before implementing Fairsail HRMS, Spencer Ogden's HR department spent approximately two days per week manually processing time-off requests and working to collate other management reports. Today, the company has a much more agile and self-sufficient system, which enables its HR team to spend its time on more important, value-add tasks.
The ability to easily integrate Fairsail HRMS with Spencer Ogden's existing business systems -- CRM, KPIs, bonus and salary review processes, also made the implementation phase run smoothly.
"We've had a great experience with Fairsail from our initial meeting through to on-time delivery -- their support team has also been immensely helpful," said Donna Hewett, Operations Director at Spencer Ogden. "We were looking for a scalable system that would suit a fast-growing multinational business such as ours. Fairsail's HRMS seemed to offer greater flexibility than that of other providers we evaluated, and as we needed a system that could adapt with our changing business needs, they were the obvious choice for us."
Hewett continued, "Our company grew very quickly in a short space of time, and we had to grow our HR department to accommodate this expansion. Since partnering with Fairsail, we're now able to manage a growing workforce with the same number of HR staff, which is a big cost saving for the business. We used to have one HR person to 60 employees, whereas now we're able to have one HR person to 70 employees -- Fairsail takes away 30-40 percent of individuals' time and work."
Adam Hale, CEO of Fairsail, said, "We're delighted that another fantastic fast-growing company has chosen to partner with us, and it's great to hear that we were the natural provider in the selection process of a rapidly expanding business looking for a flexible, efficient solution. Larger vendors simply cannot match our speed and agility, and we're thrilled to see more and more quality midsize companies selecting Fairsail for this reason. It's a great team at Spencer Ogden, they really value their brand and truly appreciate the business benefits of the new HR technology system."
Additional information about how Spencer Ogden benefits from Fairsail's flexible and scalable HR solution can be found at: http://www.fairsail.com/news-events/fairsail-selected-by-spencer-ogden/.
About Spencer Ogden:
Spencer Ogden is a global energy, engineering, and infrastructure recruitment business.
Launched in 2010, Spencer Ogden provides skilled professionals across its Built Environment, Rail and Automotive sectors, as well as the entire energy lifecycle including Oil & Gas, Drilling, Renewables, Utilities, Power and Nuclear.
With vast knowledge and experience within each sector, the company employs 350+ people across its London headquarters and its Manchester, Aberdeen, Glasgow, Dubai, Houston, Calgary, Alabama, Orlando, Denver, Fort Lauderdale, New York, Singapore, Hong Kong, and Perth offices.
For more information visit: www.spencer-ogden.com
About Fairsail
Fairsail enables mid-size, multinational companies to manage modern workforces through its global cloud HRMS, transforming how organizations acquire, engage, manage and develop their people. Implemented quickly and simple to use, the award-winning system increases workforce visibility, HR productivity and provides better experiences across the entire workforce. Fairsail's customer portfolio includes Aveva, Betfair, Cobalt International Energy, Huddle, Mitsubishi UFG, SDL, Skyscanner, SolarWinds and Zipcar.
Additional Resources
Learn more about Fairsail on the website.
Follow Fairsail on Twitter and the Fairsail Blog.
Join the Fairsail Regatta HR leaders group.