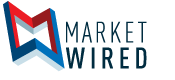 Loop Industries Provides Corporate Update
/EINPresswire.com/ -- Loop Industries Inc. (OTCQB: LLPP), an environmentally responsible manufacturer of Purified Terephthalic Acid (PTA) and Mono Ethylene Glycol (MEG), is pleased to provide an update to shareholders on progress and current activities within the Company.
Loop's Pilot plant was completed and has been operational since December, 2015. As previously stated, this facility was constructed to further validate Loop's depolymerization technology and to demonstrate the Company's ability to scale production of sustainably produced Purified Terephthalic Acid (PTA) and Mono Ethylene Glycol (MEG) to commercials levels. These are the two chemicals used to manufacture PET plastic.
Over the past year, the Company has been actively engaged in direct dialogue with several potential clients and partners which include PET plastic manufacturers and global consumer goods companies. Driven by their internal sustainability goals and deadlines to increase recycled content in their packaging, Loop's technology is being very well received and prioritized as a uniquely viable solution to achieve those objectives.
Since completing our pilot plant in December 2015, Loop has hosted numerous site visits and has undergone a comprehensive testing and due diligence process which is ongoing as the Company continues dialogue with potential partners and clients. The Company is pleased to report that all the results from testing done to date on our sustainably produced MEG and PTA confirm that the quality and purity of our chemicals meets industry standards.
Loop is continuing to build strong relationships with feedstock providers to ensure long term success as the Company scales production. With the massive quantities of PET plastic currently going into landfills or ending up in our oceans, coupled with the fact that the vast majority of what is recycled (still only approximately 30%) is 'down-cycled,' the Company believes it has access to a large supply of available raw material from which to sustainably produce its chemicals and, thereby, fulfill the enormous and still growing demand for sustainably produced PET plastics.
The Company is also pleased to announce the appointment of Cesar Contla as Chief Financial Officer. Mr. Contla is an accomplished CPA, CMA with strong experience at leading accounting firms as well as multinational private and public companies.
Daniel Solomita, Loop's CEO, commented, "I am very pleased to be able to report considerable progress on multiple fronts since launching our pilot plant in December. The level of interest we are seeing from the world's leading consumer goods companies and PET manufacturers as a result of the successful testing we've been doing at our pilot facility further validates our value in the market. I am increasingly confident that Loop is uniquely positioned to provide an environmentally friendly solution to a massive global need and I am proud of the hard work our team has done and what we've accomplished to date. As we continue our discussions with potential customers and partners, we hope to be able to announce more developments and progress toward the broad commercialization of our technology in the near future."
About Loop Industries, Inc.
Loop Industries is an environmentally responsible manufacturer of Purified Terephthalic Acid (PTA) and Mono Ethylene Glycol (MEG), the fundamental chemical components used in manufacturing polyethylene terephthalate (PET). PET plastic is most commonly found in beverage bottles, consumer packaging and polyester fiber. Loop Industries' proprietary process sustainably converts waste plastics into high purity PTA and EG that can be used to create up to 100 percent recycled food-grade PET resin. This commercial grade PET resin can be used in a variety of bottling, consumer packaging and other industrial applications.
Forward-Looking Statements
This news release contains "forward-looking statements." Such statements may be preceded by the words "intends," "may," "will," "plans," "expects," "anticipates," "projects," "predicts," "estimates," "aims," "believes," "hopes," "potential" or similar words. Forward-looking statements are not guarantees of future performance, are based on certain assumptions and are subject to various known and unknown risks and uncertainties, many of which are beyond Loop's control, and cannot be predicted or quantified and consequently, actual results may differ materially from those expressed or implied by such forward-looking statements. Such risks and uncertainties include, without limitation, risks and uncertainties associated with (i) commercialization of our Loop Process, (ii) development and protection of our intellectual property, (iii) unexpected industry competition, (iv) we will need to raise capital to meet business requirements. More detailed information about Loop Holdings and the risk factors that may affect the realization of forward looking statements is set forth in our filings with the Securities and Exchange Commission (SEC). Investors and security holders are urged to read these documents free of charge on the SEC's web site at http://www.sec.gov. Loop Holdings assumes no obligation to publicly update or revise its forward-looking statements as a result of new information, future events or otherwise.
Contact
Susan Khouloujian
T: 310 341 4047
E: IR@loopindustries.com