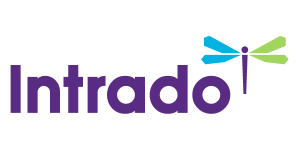 UCBA Trade Association Submits Ballot Language for March 2017 Election
Group Seeks to Ensure Increased Regulation and Safety of Marijuana Activities in Los Angeles
/EIN News/ -- LOS ANGELES, July 11, 2016 (GLOBE NEWSWIRE) -- UCBA Trade Association (UCBA), the largest trade association of compliant medical marijuana dispensaries operating legally within the City of Los Angeles, has submitted to the Los Angeles City Clerk, the Los Angeles Marijuana Regulation and Safety Measure, to be placed on the March, 2017 ballot.  

The measure, which will likely appear in the March Citywide election, was co-authored by UFCW Local 770 in response to both the California Legislature passing the "Medical Marijuana Regulation and Safety Act" (MMRSA) and Proposition D, which was approved by City voters in 2013.  This critical measure will allow current and legally operating dispensaries to remain in business.
Jerred Kiloh, the elected President of the UCBA noted that, "As the leading cannabis trade association in California, the UCBA is demonstrating that the industry can put forth a reasonable, well thought out ballot measure that will allow dispensaries to operate in full compliance with local and state law by imposing comprehensive requirements and limitations on commercial cannabis activity in Los Angeles."
In addition to creating an annually reviewable cannabis activity permit, the UCBA measure establishes the Los Angeles Department of Medical Marijuana Regulation which will process and issue permits for marijuana sales, cultivation, manufacturing, testing, distribution and transportation – all activities permitted under the new state MMRSA.
"One of the benefits of the UCBA ordinance is that as a trade association we kept strict zoning and location guidelines from Prop D. We agree that no commercial cannabis activity should be near schools, parks, religious institutions, childcare or youth facilities or rehabilitation centers," noted Kiloh.
Lisa Selan, attorney for the UCBA, who helped draft the ordinance also noted that, "The UCBA wanted to ensure that as the industry prospers, the City should benefit from the regulations we have imposed. We have included business tax increments for both medical and adult use as well as inspection and fees imposed on those wishing to do business in the City."
In 2013, 63% of Los Angeles voters approved Proposition D, which granted a limited immunity to 135 medical marijuana dispensaries. Since the passage of Proposition D, the number of illegal marijuana operations has increased to what some estimate to be over 1,000 shops. Many of the illegal operations are open within close proximity to schools, churches and parks, which is illegal under Proposition D. Additionally, few, if any illegal dispensaries pay state and local sales taxes or City of Los Angeles gross receipts taxes. 
About the UCBA:
UCBA Trade Association (UCBA), is a trade association of Proposition D compliant medical marijuana dispensaries operating legally within the City of Los Angeles, has been formed.  The association's charter members include over 40 of the 135 legally authorized medical marijuana dispensaries in the City of Los Angeles.   For more information, please visit our website at www.ucbatradeassn.com
Media Inquiries:
Harvey Englander (213) 741.1500 x 518 or Harvey@ekapr.com