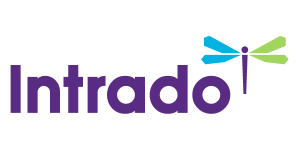 BOK Financial Promotes Marty Grunst to Chief Risk Officer
/EIN News/ -- TULSA, Okla., July 11, 2016 (GLOBE NEWSWIRE) -- BOK Financial (NASDAQ:BOKF) announced today that Marty Grunst has been named chief risk officer (CRO) effective Aug. 1, 2016. Grunst has served as treasurer of the company for seven years. In his new role, he will report to President and CEO Steve Bradshaw and serve on the company's executive leadership team, which drives overall strategy for the organization.

Marty Grunst, BOK Financial Chief Risk Officer
A photo accompanying this announcement is available at http://www.globenewswire.com/NewsRoom/AttachmentNg/270a9685-87d4-40f2-9ac7-264d86551e85.
Grunst joined BOK Financial in 2009 as senior vice president and treasurer. Since that time he has built a strong balance sheet management process and a successful Dodd-Frank Act stress test program. Balance sheet management strategies put in place under his leadership during the recent low interest rate environment continue to be a significant driver of shareholder value for BOK Financial.
With more than 30 years of banking experience, Grunst has served in a number of roles throughout his career including loan operations, mortgage secondary marketing and investor accounting, acquisition planning for credit card, merger integration for business banking, corporate finance, and asset liability management. He also managed finance for lines of business including commercial real estate, retail and consumer lending.
"Marty Grunst will bring to our Risk division a deep understanding of our company and the factors that impact market, credit and operational risk. He is well respected within BOK Financial, as well as in the industry and with the regulators we work with every day," says Bradshaw. "Under his leadership we will continue to develop an effective and efficient risk management function, while supporting our legacy of being entrepreneurial and opportunistic in our business strategies."
Grunst is assuming the CRO role from Executive Vice President Don Parker, who has served in a dual capacity as chief information officer and chief risk officer since 2013.  The company is splitting the position into two distinct roles to continue to position for future growth of the organization.
"We charged Don Parker with building a new, central compliance function for the company and developing a model BSA-AML program, both of which he did successfully," says Bradshaw. "It has always been our intention to move the CRO position to another individual when the initial work to build the division was complete. Now Marty will be charged with taking what's been established and driving it forward as our company continues to grow and expand."
"In my nearly seven years as treasurer at BOK Financial, I've had the opportunity to learn a great deal about the company. I believe that the knowledge I've gained and relationships I've built will bring value to the Risk division and the executive team," says Grunst. "Don Parker has developed a very strong risk management team and I look forward to building on that success."
As treasurer, Grunst was part of the company's Finance division leadership, working directly for Chief Financial Officer Steven Nell. Nell will temporarily assume Grunst's duties as treasurer while conducting an internal and external search to fill the position permanently.
"Marty Grunst has been an integral part of my finance team for the past seven years. The fact that we were able to promote from within for this position is important because understanding our unique and differentiated credit and risk culture is vital for success," says Nell. "I have full confidence that as CRO and a member of our executive team, Marty will make a very positive impact on our company's future."
About BOK Financial Corporation
BOK Financial Corporation is a $31 billion regional financial services company based in Tulsa, Oklahoma. The company's stock is publicly traded on NASDAQ under the Global Select market listings (symbol: BOKF). BOK Financial's holdings include BOKF, NA, BOSC, Inc. and The Milestone Group, Inc. BOKF, NA operates TransFund, Cavanal Hill Investment Management, BOK Financial Asset Management, Inc. and seven banking divisions: Bank of Albuquerque, Bank of Arizona, Bank of Arkansas, Bank of Kansas City, Bank of Oklahoma, Bank of Texas and Colorado State Bank and Trust. Through its subsidiaries, the company provides commercial and consumer banking, investment and trust services, mortgage origination and servicing, and an electronic funds transfer network. For more information, visit www.bokf.com.
Media and investor contact:
Joseph J. Crivelli
918-595-3027