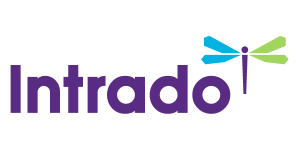 Former High-Ranking Federal Prosecutor Paul E. Pelletier Joins Pepper Hamilton in Washington
/EIN News/ -- WASHINGTON, July 11, 2016 (GLOBE NEWSWIRE) -- Pepper Hamilton LLP is pleased to announce that Paul E. Pelletier has joined the firm as a partner in the White Collar Litigation and Investigations Practice Group, resident in the Washington office. 

A photo accompanying this announcement is available at http://www.globenewswire.com/NewsRoom/AttachmentNg/72862a96-8299-4e56-a687-d5ce355eabc0
Mr. Pelletier represents public and private companies, executives and high-profile individuals from various industries in state and federal investigations, including pharmaceutical, biotechnology, medical devices, government contractors and financial services. He has experience in investigations involving international bribery, accounting fraud, the False Claims and Anti-Kickback Acts, and government contract fraud. He also counsels and guides corporations on their anti-corruption compliance programs and advises businesses that have experienced data breaches on their various reporting obligations.
"Paul is a well-known and respected trial attorney. His practice will be a great complement to our white collar group, especially in the FCPA and health care areas, and our recently expanded government contracts practice," said Thomas M. Gallagher, chair of Pepper Hamilton's White Collar Litigation and Investigations Practice Group.
"Paul's enduring reputation, earned through both developing and implementing some of DOJ's highest priority white collar crime initiatives, brings a unique and respected white collar presence to Pepper Hamilton's D.C. office," said Goutam Patnaik, a member of the firm's Executive Committee. "The substantial credibility Paul has earned for his work both inside and outside of the Department of Justice cannot easily be replicated."
"I am looking forward to joining the deep bench Pepper Hamilton has in its White Collar Litigation and Investigations Practice Group," commented Pelletier. "The opportunity to help enhance that practice and serve Pepper's clients here in D.C. and across the country is certainly a privilege."
Prior to joining Pepper, Mr. Pelletier was a partner in the Washington office of Mintz, Levin, Cohn, Ferris, Glovsky and Popeo, P.C. Before entering private practice, he spent 27 years with the Department of Justice in various capacities, including as Acting Chief and Principal Deputy Chief for the Criminal Division's Fraud Section where he led some of the Department's most prolific white collar enforcement efforts, including the implementation of the Health Care Fraud Strike Force, the expansion of FCPA enforcement and the enhancement of corporate fraud prosecutions. He began his career in the Tax Division and later worked as an Assistant U.S. Attorney in the Southern District of Florida where he served as Chief of its Economic Crimes Unit. Mr. Pelletier also has served as lead counsel in more than 20 white collar jury trials involving money laundering, sophisticated financial, corporate, and securities fraud, and health care fraud. Mr. Pelletier is a frequent speaker and lecturer on white collar crime enforcement issues.
Mr. Pelletier graduated cum laude from New England School of Law in 1982, where he was managing editor of the New England Law Review. He earned a B.S. in economics from Providence College in 1978.
About Pepper Hamilton
Pepper Hamilton LLP is a multi-practice law firm with more than 500 lawyers nationally.  The firm provides corporate, litigation and regulatory legal services to leading businesses, governmental entities, nonprofit organizations and individuals throughout the nation and the world.  The firm was founded in 1890.

Megan Keohane
megank@buchananpr.com
610-228-0404