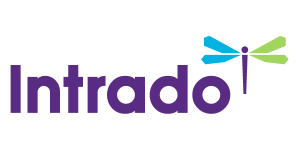 Identiv to Showcase Networked Physical Access at Cisco Live! Las Vegas
/EIN News/ -- FREMONT, Calif., July 11, 2016 (GLOBE NEWSWIRE) -- Identiv, Inc. (NASDAQ:INVE) today announced that it will present its networked physical access solution at Cisco Live! Las Vegas. Cisco Live! is Cisco's premier education and technical updating destination for IT professionals, customers, experts, and partners.

Event: Cisco Live! Las Vegas
Date: July 11 - 13, 2016
Where: Booth 3434 at Mandalay Bay in Las Vegas, Nevada
The Identiv Connected Physical Access Manager (ICPAM) is a distributed intelligent physical access control solution, providing state-of-the-art secure access to facilities using standards-based networking, is backwards compatible for legacy wiring topologies and devices, and seamlessly integrates within the Cisco security ecosystem. The ICPAM solution is available immediately through Cisco Authorized Technology Provider (ATP) Partners. To learn more, please visit identiv.com/icpam.
During Cisco Live! Las Vegas, Identiv will show how the ICPAM solution can control more than access to doors and other portals, demonstrating control of devices connected via the Internet of Things (IoT), such as a custom soda machine and train set. The soda machine will be enabled with a contactless reader and Identiv will create custom, temporary badges (credits) that will be enrolled via a wedge enroller. Each credit will feature specific use limits and parameters to control access, and attendees are invited to use their allotted credit to choose a refreshing drink.
The train set will be enabled with individual tags on each car. For each tag, a unique datalog and URL trigger will be sent into the Cisco VSM. Attendees will be able to search by credential to view all video associated with each tag. This technology is already being evaluated by two well-known organizations. A major automotive company is considering using the technology in manufacturing processes for quality assurance throughout production, like a virtual vehicle identification number (VIN). Additionally, a major American motorcycle company is considering using the technology in order to provide a video of each motorcycle's entire build process to the new owner.
Feel free to stop by booth 3434 to meet with Identiv during Cisco Live! Las Vegas. Click here to book a meeting or schedule a demo ahead of time.
About Identiv
Identiv, Inc. is the leading global player in physical security and secure identification. Identiv's products, software, systems, and services address the markets for physical and logical access control and a wide range of RFID-enabled applications. Customers in the government, enterprise, consumer, education, healthcare, and transportation sectors rely on Identiv's access and identification solutions. Identiv's mission is to secure the connected physical world: from perimeter to desktop access, and from the world of physical things to the Internet of Everything. Identiv is a publicly traded company and its common stock is listed on the NASDAQ Capital Market in the U.S. under the symbol "INVE". For more information, visit identiv.com.
Media Contact:
press@identiv.com