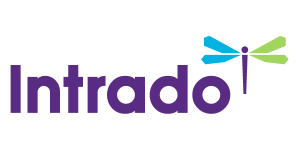 Nosov Cosmetic Dentistry Utilizes Oral Probiotics Following Dental Cleanings For Long-Lasting Results!
Oral probiotics can protect the teeth from unwanted bacteria & buildups!
/EIN News/ -- Wantagh, New York, July 11, 2016 (GLOBE NEWSWIRE) -- Nosov Cosmetic Dentistry specializes in improving your oral health! Cosmetic dentists Drs. Julia and Michael Nosov offer oral probiotics, including Evora—a specialized probiotic tablet that can improve and maintain healthy teeth and gums. Patients can reduce the risk of tooth decay and gum disease, as well as bad breath, with a simple dissolving pill.
The mouth contains numerous types of bacteria, with beneficial microbes balancing out unfavorable ones. However, various factors may contribute to an increase in troublesome microbes, including stress, illness, or a failure to maintain proper oral hygiene. Buildups of undesirable bacteria can lead to cavities, infections, and even gum disease. Oral probiotics are designed to increase the number of beneficial microbes present in the mouth and establish a proper balance of good bacteria.
Evora's main ingredient, ProBiora3® probiotics, attach themselves to your teeth while also colonizing underneath your gum line and in the chewing surfaces of teeth to crowd out bad bacteria. Oral probiotics are especially effective after undergoing a dental cleaning, which removes both beneficial and troublesome bacteria. By using probiotics in the subsequent days following your cleaning, you can ensure that good bacteria is replenished.
Patients can simply take an Evora tablet after brushing their teeth. Evora can whiten teeth, freshen breath, and even eliminate the need for mouthwash or teeth whitening treatments! Unlike traditional dental hygiene products, oral probiotics do not cause irritation or increased sensitivity around the teeth or gums after use.
While oral probiotics offer numerous benefits for your oral health, it is important to find out if products like Evora are right for you. "Patients tend to run to the pharmacy to get oral probiotics, but they work better for some patients than others, depending on your individual needs," says Dr. Julia Nosov. "Patients should be evaluated by their dentist first to ensure that oral probiotics are right for them." Drs. Julia and Michael Nosov have been using oral probiotics for 5 years with great success and offer consultations to see if you are a candidate for these innovative treatments. However, even if you have tried Evora or other oral probiotics prior to a consultation, there is no need to worry. "Oral probiotics will not cause any harm to those who are not ideal candidates," says Dr. Nosov, "However, they won't necessarily improve your oral health, either." For patients who are not considered ideal candidates, your cosmetic dentist can help determine if a more advanced treatment would be beneficial, as opposed to oral probiotics.
Nosov Cosmetic Dentistry in Wantagh, New York offers a variety of cosmetic dentistry procedures, as well as comprehensive dental care. Drs. Julia and Michael Nosov each received their Doctorate of Dental Surgery from the prestigious State University of New York at Buffalo. They have trained alongside some of the nation's leading dentistry figures and are members of the American Dental Association, as well as the Nassau County Dental Society. Our cosmetic dentists provide personalized dental care to achieve results that satisfy the needs and goals of every patient, including bone grafting, dental implants, teeth whitening, wisdom tooth extractions, and more.
If you are interested in learning more about oral probiotics, including Evora, or any of our cosmetic dentistry treatments, you can contact Nosov Cosmetic Dentistry at 516-826-3300 or by requesting an appointment online for a consultation.
For additional information:
Nosov Cosmetic Dentistry
3305 Jerusalem Ave
Wantagh, NY 11793
516-826-3300
http://www.nosovcosmeticdentistry.com/